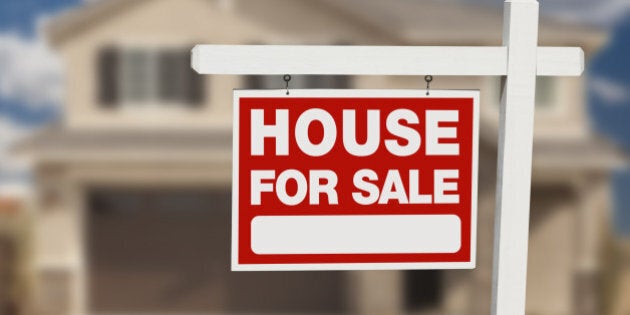 I was looking at this StatsCan data on GDP by industry and decided to make some graphs to show how the breakdown of GDP has changed in this country.
The first graph shows that the real estate industry most contributed to economic growth in Canada since 2000. It should be noted that real estate does not include the construction and development of buildings, that activity falls under construction, the second largest contributor to GDP growth.
The second graph shows that real estate surpassed manufacturing in 2008 as Canada's largest industry. Since 1997, the construction industry has jumped from seventh largest industry, to fourth. The second largest industry, manufacturing, is the only industry that had a negative contribution to GDP growth since 2000.
The third graph is the same as the second, except it does not adjust the ranking of the categories.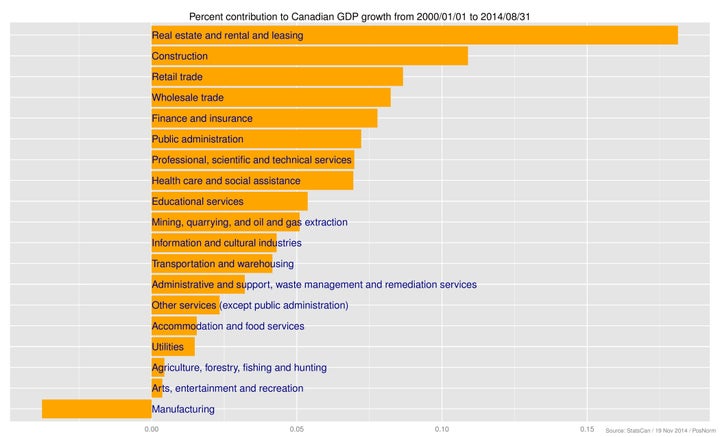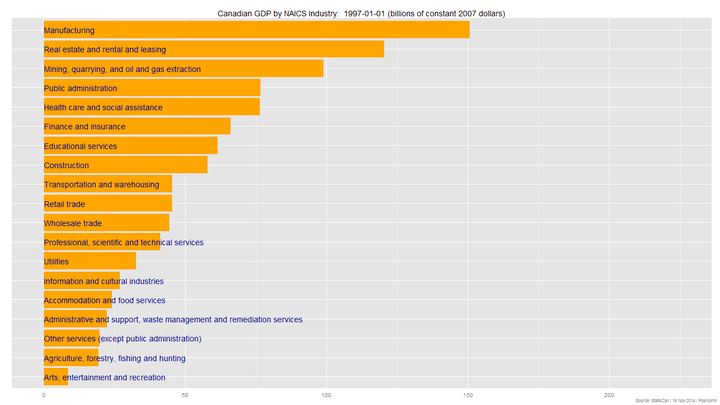 My original post and the code I used to create the graphs can be found here.
Popular in the Community