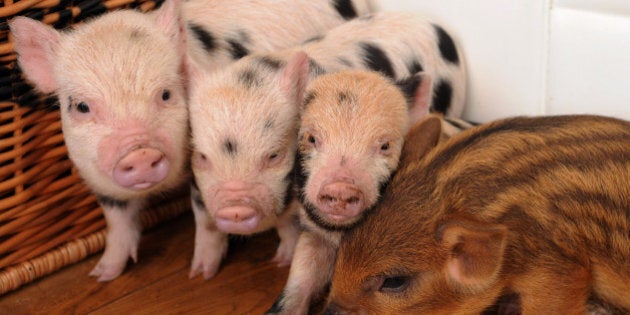 You've been thinking about it for a while, but now you're sure: You want to own a new pet. But instead of scouring the pet store for a puppy or kitten, why not consider a more unusual animal? Increasingly, Canadians are choosing to adopt cute and cuddly exotic animals because they, too, can make friendly and fun additions to your life. You haven't lived until you've cuddled up to a pig.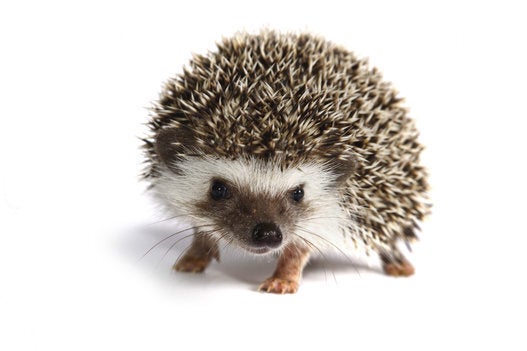 Surprisingly Cute And Unusual Pets (And Where It's Legal To Own Them)
With adorable babies known as hoglets, and one of the most popular video game characters of all time among their ranks, what's not to love about these creatures? The animals have different temperaments, from playful to cuddly, and it can take them some time to get used to human companionship. However, with gentle care and encouragement, they can make wonderful pets.
There are two basic species usually sold as pets: the African pygmy and the European hedgehog. In Canada, "hedgies," (as enthusiasts call them) are legal to own in most provinces, with the exception of Quebec, where European hedgehogs are illegal but African pygmies are allowed. Check legalities in your area. As for activity level, these small mammals are nocturnal and enjoy a wheel for exercise, so if you're a night owl, you'll have great company.
Micro pigs, also known as teacup pigs, are a great option for pet-friendly households that have a little more space. The popularity of this animal has skyrocketed since Paris Hilton announced she was adding Miss Pigelette to her menagerie. The main thing to remember is that these creatures — while loyal, intelligent and friendly, not to mention adorable — will not stay that way forever. Mini or micro pigs grow up to be larger animals, though smaller than regular pigs. They can grow up to be about 35 to 60 pounds, so prepare to have an animal the size of a medium dog.
Because pigs are farm animals, they are usually legal in rural communities. But many cities, including Toronto, Calgary, and Winnipeg, have bylaws making them illegal as they are considered livestock. Enthusiasts will tell you that they enjoy their micro pigs because they're very smart — they can be trained just like a dog and live harmoniously with other animals. Another interesting fact: mini pigs really do love to be cuddled up in blankets, so make sure you have lots on hand!
Want an animal with a cute disposition and a ton of energy? Sugar gliders may be your answer. These little guys belong to the marsupial family and are low-maintenance and quiet and hey — even enjoy riding around in your pocket! Native to Australia and several nearby countries, these creatures are as guilty as the rest of us when it comes to sugar, though theirs is a natural source: the sap and nectar of the eucalyptus tree. Feeding them is actually quite easy, as they love to nibble on fruits and veggies, along with special pellets. Unlike ferrets or skunks, they have no noticeable odour.
Sugar gliders get their name from their favourite activity — gliding from tree to tree like flying squirrels, helped by a wing-like membrane under their arms. Like many other exotic pets in Canada, owning them legally depends on where you live, so check with your municipality. In some provinces they are legal in cities on a case-per-case basis. If you're looking for a long-term pet friend (they live 15-20 years), gliders can be a perfect choice as they are social animals who love attention and bond strongly to their human parents.
This soft, downy animal looks like a sweet cross between a bunny and a mouse and is part of the rodent family. But unlike some of their skittish rodent relatives, chinchillas (from South America) can be trained from birth to be comfortable around people. They are active and love exercise, so you must let them run and play outside their cages on a daily basis. The flip side is, you'll have to chinchilla-proof your home as they also love to chew. Enthusiasts enjoy them for their vast array of colour combinations. While not recommended for small children, as they must be handled delicately, if you're in it for the long haul — 15-20 years — they can be incredibly loyal, cuddly animals. You can legally own them in most cities in Canada — again, check with your local community — but you cannot import or travel with them.