Forget bottled water, fancy coffees, or early bird rebates. A B.C. condo development is trying to woo buyers with augmented reality technology.
Like holograms! And 3D images! And virtual reality!
Evolve, a new project in Surrey, is trying to set itself apart from competitors by allowing potential owners to "experience" floor plans and layouts more intimately than the traditional scale models and paper images.
One of the more interesting features is an app that allows users to use their Apple or android device to "walk around" inside a virtual suite from anywhere.
(Watch the video above to see how it all works.)
The high-tech sales gimmicks come from a combination of haptic gaming technology and geotagging, said WestStone Group, which is building the 35-storey concrete tower with 406 units.
Construction is expected to be finished by early 2018.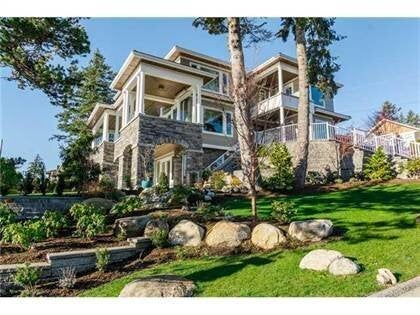 Surrey, B.C.'s Most Expensive Homes, January 2015
Popular in the Community