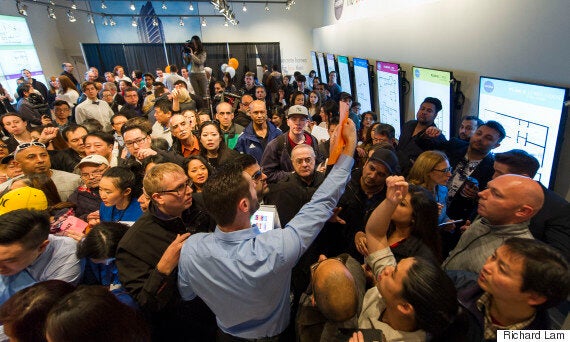 The opportunity to buy a brand-new condo for under $100,000 in Metro Vancouver's sizzling real estate market brought hundreds of people to a Surrey sales centre on Saturday.
Prospective buyers stood in line for hours to buy into the 35-storey Evolve concrete tower. A big draw were the micro suites, starting at 316 sq. ft. and $93,900.
Twin brothers and WHL players, Connor and Curtis Honey, drove up from Edmonton to be the first people in line at 4 a.m. for the opening day of sales. They snapped up one of the 80 micro condos.
Developer WestStone Properties said 300 condos worth about $70 million were sold in a frenzied 90 minutes Saturday.
The majority of Evolve's 406 units are priced at less than $250,000.
STORY CONTINUES AFTER THE VIDEO:
The condo project's marketers, Platinum Project Marketing, also credited the high-tech sales presentation, including holograms and augmented reality, for drumming up interest. (Watch video above.)
Evolve is scheduled to be finished in 2018. It's one of several new towers in Surrey's developing West Village.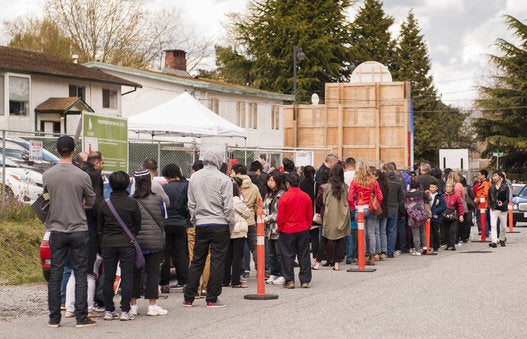 Lineup For Evolve Condos In Surrey, B.C.


Popular in the Community