Students at Huron University College wanted answers from their Conservative candidate Monday, but they ended up directing their questions to an empty chair.
Susan Truppe, the Conservative incumbent in the Ontario riding of London North Centre, was the only federal party candidate to decline participation in a debate organized by the school.
NDP candidate German Gutierrez, Liberal candidate Peter Fragiskatos and Green Party candidate Carol Dyck all participated in the event organized to encourage youth participation in elections.
Fragiskatos and Dyck both weighed in on Truppe's noticeable absence.
But the frustration over Truppe's lack of participation boiled into laughter as soon as the moderator opened the floor to questions from the audience.
Student Aidan Fullerton turned to Facebook to write a cheeky note to thank Truppe for her "meaningful contribution" to the debate.
"Debates of this kind are necessary to the health of our democratic process making it a perfect fit in a university setting as we make efforts to better promote youth participation in election," said university affairs vice-president Stephen Rogers in a statement.
Last month, another Conservative candidate also earned flak for RSVPing "no" to an Alberta debate. To show Joan Crockatt's absence, the Calgary Herald published a photo of an empty chair.
The Huffington Post Canada reached out to Truppe for comment, but did not receive a response before publication. This post will be updated if the Conservative candidate responds.
Did a candidate no-show your local debate? We want to know!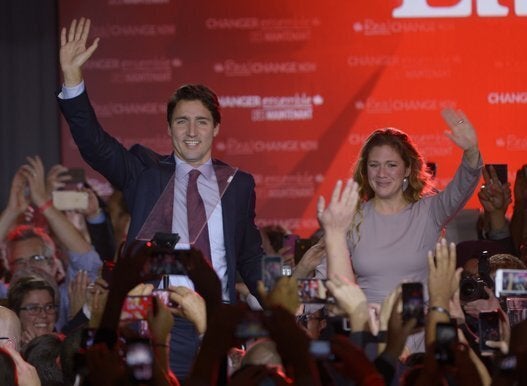 In Photos: Canada Election 2015

Popular in the Community