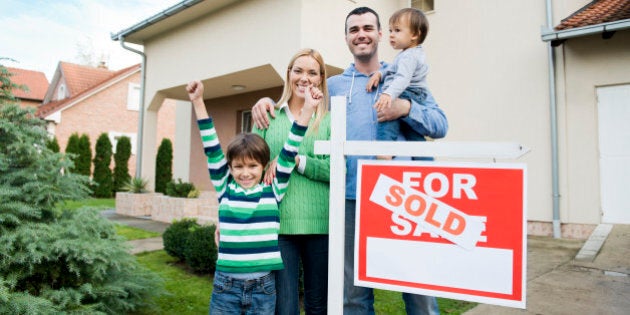 For years now we've been hearing stories about aggressive bidding wars for homes in cities like Toronto and Vancouver. Naturally, we assume it's a sign of a hot housing market; After all, if buyers are falling over each other to buy a house, there must be a desperate shortage, right?
Not necessarily. Recent research suggests that bidding wars aren't a reflection of a hot housing market, but rather a high-pressure selling tactic that's become popular in the industry because of their inflationary effects on house prices. And some of those bidding wars may be nothing more than a fiction.
A recent study by University of Toronto economists Lu Han and William Strange looked at the housing market in Washington, D.C., before and after the housing bubble, and found bidding wars didn't go away when the bubble burst.
They were rare in Washington in the 1980s and 1990s, with some three to four per cent of homes sold that way, and began to soar as the housing bubble grew in the 2000s. Eventually, 30 per cent of Washington metro area homes were sold through bidding wars.
Then the bubble burst, but bidding wars didn't decrease to their previous levels. In 2010, when the Washington housing market bottomed out, average prices having fallen by some 12 per cent, or $50,000, one in eight homes were still being sold through bidding wars.
"The persistence of this suggests that people have decided that this is a good way to think about selling these kinds of goods, selling housing in a more auction-like way," U of T's Strange said, as quoted at the Washington Post.
But some home buyers are growing suspicious that when a house doesn't attract a real bidding war, realtors invent a fake one instead.
The Globe and Mail recently chronicled the experience of mortgage broker Drew Donaldson, who put in an offer on a condo townhouse that had been sitting on the market for a month, with apparently no other offers.
After submitting an offer, Donaldson was surprised to find another offer had been made on the property. Realtors aren't required to tell bidders the amount of a rival bid — only that a bid has been made. Donaldson raised his own offer by $10,000 and landed the property.
"To this day I have no way of knowing if there ever was an actual offer on the property," he told the Globe.
"We got to a point where we got so frustrated and we thought something has to change," Donaldson said. "There's no transparency in the marketplace. People walk away frustrated not only that they didn't win, but because they have no idea what actually happened."
And now Ontario's government is taking action as well. The Real Estate Council of Ontario, a not-for-profit corporation responsible for enforcing the province's real estate laws, is planning to implement new rules designed to enhance transparency.
Starting in July, realtors will be required to keep records of winning bids for six years, and records of losing bids for one year. It will be illegal for realtors to claim that an offer has been made on a property, unless they have one in writing, according to the Globe.
A year earlier, the council had launched a public education campaign coaching buyers not to get too emotionally wrapped up in bidding wars. But the council rejected calls at the time for an investigation into realtors' roles in creating bidding wars.
While new regulations increasing transparency should help buyers make informed decisions, they likely won't put an end to bidding wars. U of T's Han and Strange see the phenomenon as simply a new way of buying and selling homes. But they fear the practice adds a new element of instability to the housing market.
"We really don't know that much about the housing market, where it's going, what demand and supply are. It's an amateur market where people are making these huge, huge decisions," Strange said.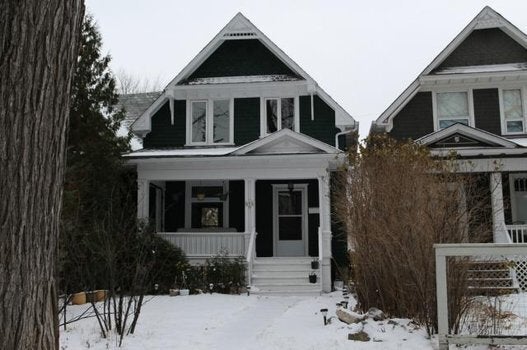 What $300,000 Can Buy Across Canada