Today, WWF is congratulating three Canadian cities for their commitment to tackling climate change and building a sustainable future. Out of 11 participating municipalities from across the country, Edmonton, North Vancouver and Surrey have been chosen as finalists in WWF's second annual Earth Hour City Challenge. They are among 34 cities in 14 countries on five continents vying for the greenest city title of global Earth Hour Capital 2014. One will also be chosen Canada's Earth Hour Capital, to be announced March 27 at an award ceremony hosted by Vancouver, the 2013 global Earth Hour Capital.
WWF launched the Earth Hour City Challenge in response to a new reality: Cities are on the front lines of climate change. They feel the impacts first and most directly, especially as more extreme weather events stress already over-burdened infrastructure. We saw this when New York was pounded by Hurricane Sandy, when Calgary was hit by devastating flooding, when Toronto got as much rain in an hour as it usually gets in a month. Were these "freak" events directly caused by climate change? A matter for debate, possibly. But there is no doubt that scientists have been telling us that this is exactly the kind of major disruption that we should expect as our climate warms. Here's a scary thought: if we are seeing devastating events like these at the current 0.8 degrees Celsius that our planet has warmed to date, what can we expect at 4 or more degrees Celsius of warming (which is the path we're on)?
Here's the good news: What the Earth Hour City Challenge shows is that in addition to suffering the impacts, cities are also on the front lines of building solutions. Working closely with our partners, like ICLEI - Local Governments for Sustainability, WWF's global Earth Hour City Challenge aims to mobilize action and support from cities in the global transition towards a sustainable future powered by renewable energy. Participation is open to cities around the world, and the winners are selected by an international jury of sustainability experts for their impressive actions on climate change.
When I review the list of action by municipalities here in Canada and around the world -- some innovative and creative, some simply based on practical common sense -- it reminds me that we are not helpless bystanders, watching climate change unfold. The future is ours to make.
Even here in Canada, the examples are legion. Surrey has developed a 50 year vision and Sustainability Charter. It's implementing this plan through comprehensive urban mobility plans, and increasing its use of renewable energy through ambitious waste-to-energy projects. North Vancouver has prioritized building retrofits and audits, with special policies for new construction; and is implementing a 20 year plan to encourage walking, cycling, electric vehicles and car sharing. Edmonton has an award-winning strategic plan on energy efficiency, reducing emissions and saving money, while ramping up plans on renewable energy.
All these municipalities have one thing in common: they made tackling climate change a priority. They set goals and targets, they empower city staff and they engage their citizens. The early results show that success in cutting emissions is not just compatible with building first class, livable, globally competitive cities, but it might be one of the most critical and effective ways to do so.
I hope you'll join me in congratulating these three finalists, and indeed all 11 Canadian city entrants in this year's Earth Hour City Challenge. Whether you live in one of these cities or not, look for ways you can get involved in local action. We should wish them every success. After all, our future may well depend on it.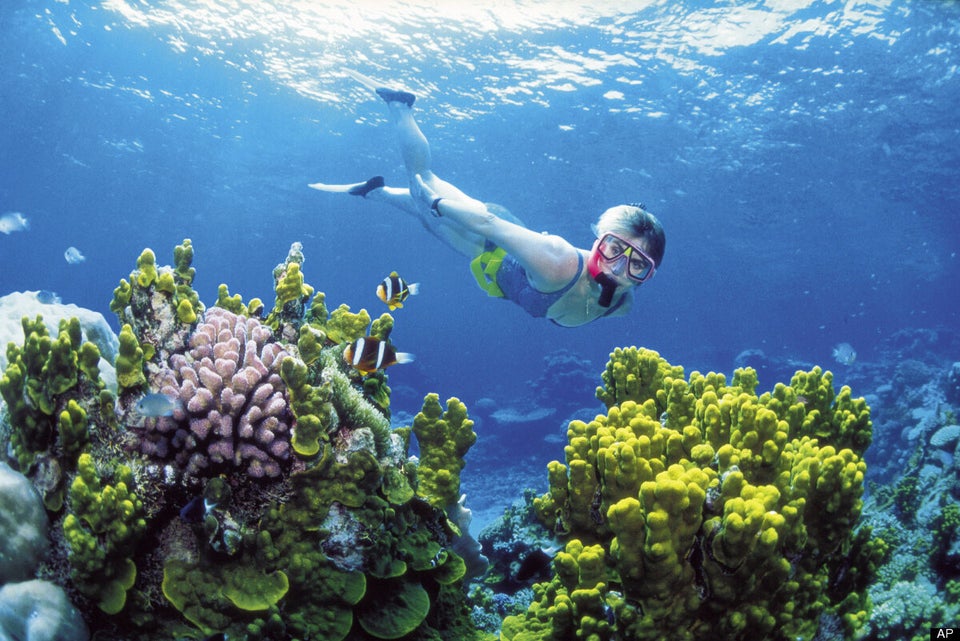 What Climate Change Just Might Ruin
Popular in the Community