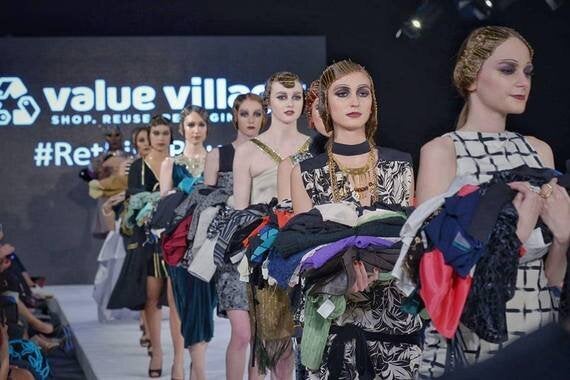 Value Village in collaboration with EFW illustrates how the average North American consumer discards 81 lbs of textile waste annually.
Back in 2014, barely a year after the collapse of the Rana Plaza in Bangladesh, H&M took to Vancouver Eco Fashion Week (EFW) to promote their "Closing the Loop" initiative. With all the praise and controversy surrounding its sustainability efforts, I asked Pierre Börjesson, H&M's senior sustainability specialist, this burning question: To effectively reduce their impact, would H&M, the second-largest fast fashion retailer, consider switching to slow fashion?
After some thought, Börjesson carefully responds, "What a fashion company [like H&M] must do is to produce the things that a market is expecting from that company," he explains, emphasizing that consumers' needs must still be met, even as companies strive to be sustainable. That's because the worst-case scenario would be producing merchandise unwanted by consumers, which potentially increases textile waste. "Even if these garments are sustainably made, or not, if they are not wanted by a market, then we have utilized resources in vain," he says.
Börjesson's statement seems deflecting, but it also points out an uncomfortable truth. Pressuring fashion brands is not enough. It is ultimately the consumers who will actualize fashion sustainability as they shape the demands of the industry.
Given this authority, it is obvious why many eco-campaigns, such as Fashion Revolution, the True Cost documentary, and the Sweatshop series, are dedicated to informing consumers about the unethical production of garments, appealing them to become a moral compass for the industry.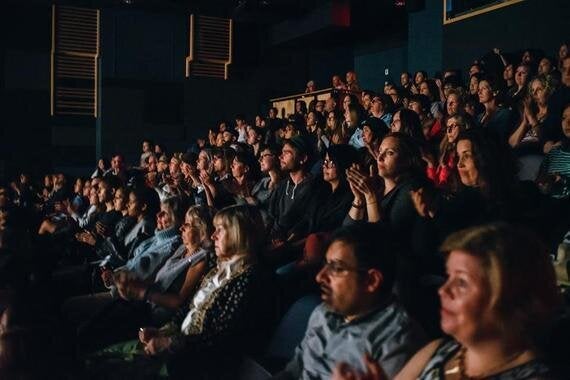 Conscious consumers gather to hear the latest developments in sustainable fashion.
Thankfully, there is evidence to show that these campaigns are working; interest in green economies, sustainable products and ethical commitments are undeniably growing. Corporate Social Responsibility (CSR) are becoming a staple to brand profiles, from luxury labels like Prada and LVMH, to retailers like ASOS, Primark and M&S, with annual reports of their progress updated for public viewing. In addition, several financial firms are now making "sustainable investing" a mainstream offer, which will take into account the environmental, social and governance (ESG) factors of the investment.
But, while consumer awareness for sustainability is rampant, does the talk translate into action? Have conscious consumers actually changed their buying habits to promote sustainability? Not necessarily, it seems.
Market studies have shown that even conscious consumers are averse to the price premium of sustainable goods, even if sustainable branding and store-related services had a positive impact on their perceptions. Consumers would rather have sustainability as an "added value," demanding for the same (if not improved) quality with a completely ethical supply chain, at the same low price and without compromise to their needs. This unwavering price sensitivity makes the sustainable goods industry incredibly vulnerable to economic downturns, as their demand plummets dramatically.
"The consumers also have to put a bit of energy to change some consumerism behaviour."
"Everybody has a responsibility, whether consumer or brand. We are all in it together," says Myriam Laroche, founder of EFW, who is incessantly searching for ways to encourage sustainability among companies. "The only way we are going to have people change is if [the plan] makes sense for them. Not too much effort, and easy access. That's the role of the brands, but the consumers also have to put a bit of energy to change some consumerism behaviour."
This disconnect between awareness and action is perhaps the biggest riddle in the sustainability movement. Yet, their cohesion is the imperative results we need, because there is overwhelming consensus that our current fast fashion system can never be sustainable. Furthermore, consumer patronage and consumption of sustainable goods is essential for developing new supply chains.
At this point, most innovations and plans for sustainable fashion are still experimental, requiring time and investment before determining its full potential. Exciting ideas like the closed loop system, cradle-to-cradle products, the growing second-hand market and organic textiles are being championed by smaller, fashion businesses, who have the advantage of building themselves from a sustainable origin. However, due to their small scale, they are more likely to incur a higher price premium, and are more dependent on consumer support for capital.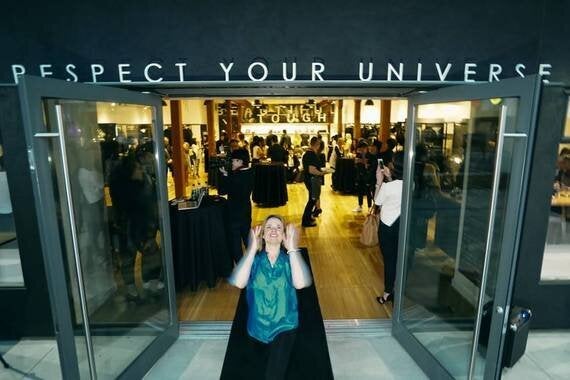 EFW opens with newly launched technical wear brand, Ryu Apparel.
On the other hand, bigger brands and corporations with more funds are faced with a risky challenge, to convert their established supply chains into a sustainable, mass production system, while maintaining their current clientele. There are incredible success stories, like Marks & Spencer's Plan A, which was not only crucial to its rebranding, but has generated lucrative savings for the retailer. However, there have also been drawbacks. For instance, H&M's Garment Collecting program has been sharply criticized as "greenwashing" for ambitiously claiming 95 per cent of garments can be re-worn or recycled, when only one per cent of collected garments can be recyclable.
After only two years, Puma's closed-loop collection, InCycle, which impressively comprised of biodegradable and recyclable materials, was cancelled after just two years due to "poor demand" among retailers and customers. Similarly, the closure of Nike's eco-friendly collection, "Considered," back in 2005 raised challenges about how brands can profitably incorporate sustainability, while questioning if green-branding even has a positive reception among consumers.
At this point of the sustainability revolution, it seems that we have all the exciting plans and framework, but none of the results we desperately search for -- yet. Three years after the Rana Plaza, we're just getting started.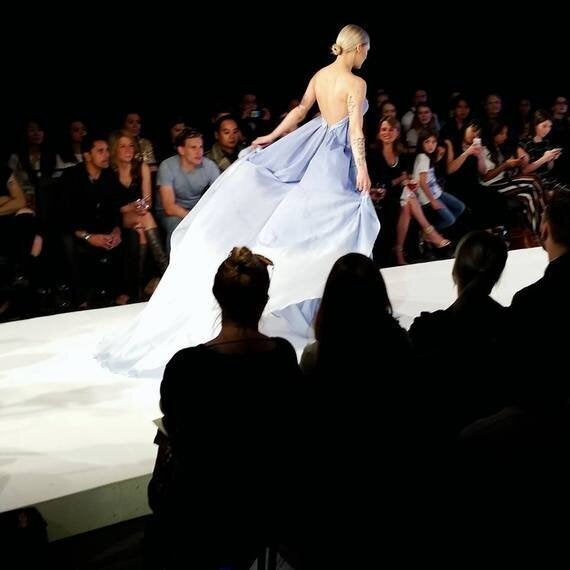 Balmain-inspired dress made of recycled bed sheets. Designed by Evan Ducharme for EFW.
While we have every right to demand transparency from businesses, it is quite naïve to think that this multi-billion dollar fashion industry, built upon hard labour and toxic chains, can cure itself. How can it, when it is fuelled by our own materialism?
"At the end of the day, the role of the consumer is to find their own happiness. Once you going to be genuinely happy, you wont have the need to over consume," remarks Laroche, emphasizing that over-consumption is a big problem that goes beyond the fashion industry, symptomatic of our overall unhappiness. "[We are] not being aware of who we are, not taking care of ourselves, and compensating by over-buying stuff to make us feel good."
All photos are courtesy of Vancouver Eco Fashion Week (EFW)
Follow HuffPost Canada Blogs on Facebook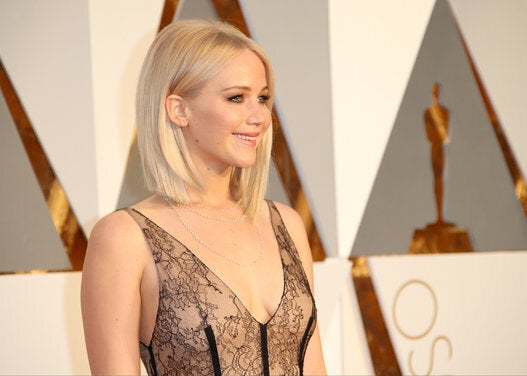 Sustainable Fashion At The 2016 Oscars