I am tired of the dirty looks I receive when I show the pharmacist my ID. I hate hearing the awkward jokes when I give the bank teller my address. Some companies refuse to deliver packages to my house. When I tell strangers where I live, I am asked if I am a white supremacist.
I am not a racist, I swear. But how do you explain an address on Swastika Trail, as I have been forced to for nearly two decades?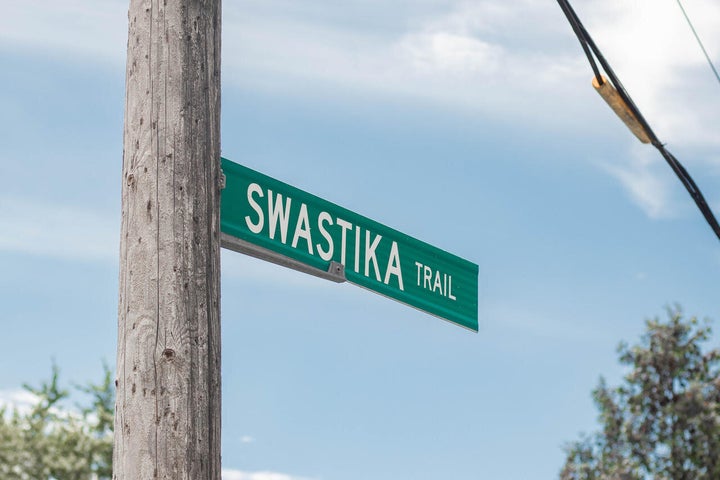 I know the swastika is an ancient religious symbol still in use in some places and religions. Nevertheless, the racist and mass-murdering Nazi regime with which the swastika is now inextricably tied makes it inappropriate, insensitive and downright disgraceful to use for a street name in post-Second World War Canada.
Puslinch, Ont. — a quiet, tree-filled town south of Guelph — has been my home for 18 years. The private street I live on was named after the adjacent Swastika Beach in the early 1920s. By 1937, due to growing concern over events in Europe, the beach was renamed to Barber's Beach in an effort to distance the tourist destination from Germany's nefarious Nazi Party.
However, the street name remained unchanged. Cue decade after decade of continuous shame to our community.
Some residents see the street name as an innocent part of the local history, and nothing more. It's an insult to all Canadian Armed Forces members who fought against the hatred and genocide of Nazi Germany. I should know — my father was one of them. To our family, the name is a distressing reminder of what he endured. It hits even closer to home for my neighbour, who sees it as a daily reminder of his father's death during the Holocaust.
People ask me all the time, "If the name bothers you so much, why stay?" Some days, I ask myself the same question. But our home has been in our family since 1970. Over the years, that little cottage was built up into the beautiful house it is today – every nail hammered in and every stone laid with love. Leaving would mean abandoning a piece of our family's history, which is why I've been fighting to change the name.
"I assumed the township would agree with me and my neighbours. I was wrong."
I had no idea what my battle against the street name would turn into.
I began fighting to change the road name almost immediately after moving to Puslinch. I figured it would be as easy as walking into the local office and putting in a request — it seemed like such an obvious and necessary change.
I assumed the township would agree with me and my neighbours. I was wrong.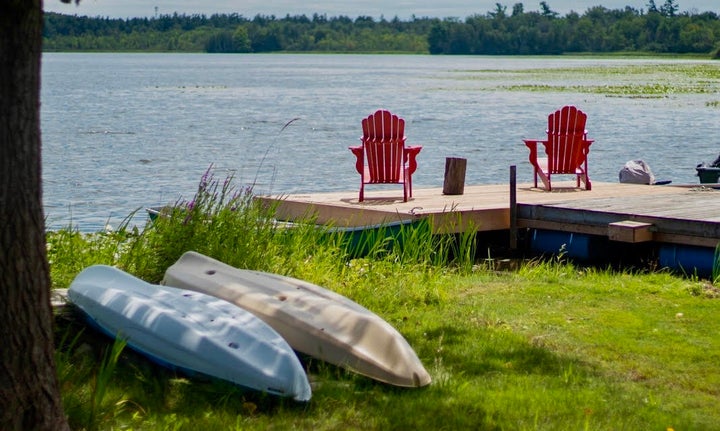 There had been a number of grassroots movements to rename Swastika Trail over the years. The latest, which I helped to organize, took off in Summer 2017. To our dismay, in November that year the local residents association voted 25-20 against changing the name. A month later, our council also voted to keep the name, 4-1. While some celebrated, my neighbours and I went home feeling hopeless.
Officially, at least, the matter was settled.
"It may be hurtful, anxiety-inducing and exhausting, but we won't stop fighting."
We appealed to our community leaders and elected officials. Our provincial and federal representatives, MPP Ted Arnott and MP Michael Chong, shuffled us down the ladder, noting municipal matters weren't their jurisdiction. We felt belittled, inconsequential, annoying. While we did find one principled supporter — Councillor John Sepulis — no one else seemed to understand the weight this word bore on me, on my neighbours, on our histories.
Indifference towards the street name is a mere symptom of a greater issue — so-called leaders afraid to make the easy decisions needed to move forward.
For my neighbours and I, living on Swastika Trail is a daily reminder that symbols of hate, oppression and genocide are still permitted in Canada. It may be hurtful, anxiety-inducing and exhausting, but we won't stop fighting.
Until the fight is over, I'll continue to be embarrassed and ashamed to have to explain over and over again: I am not a racist, I swear.
Have an opinion you'd like to share on HuffPost Canada? You can find more information here on how to pitch and contact us.