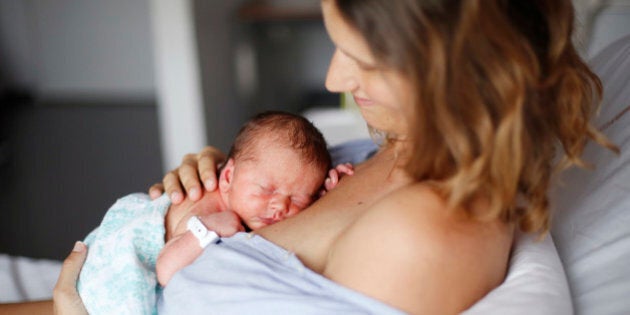 Not one, but two confirmed cases of infants switched and sent home with the wrong family. It sounds like a storyline to be found in Hollywood or on daytime TV, not on the evening news. Yet in August 2016, two men, Leon Swanson and David Tait Jr., held a press conference revealing that DNA testing had confirmed what had long been a joke in their community; they had indeed been switched at birth. They are the second such case out of the same, remote, Manitoba hospital in 1975.
The circumstances that allowed for the switch to occur are unlikely to be repeated today. It has been alleged that Norway House, the small hospital where the men were born, was chronically understaffed and poorly equipped.
Although many parents today fear taking home the wrong baby, it is thankfully an unfounded fear. In reality, it is exceedingly rare for infants to be switched in the hospital and it becomes even more rare as time goes on. Extensive measures have been put in place in modern hospitals in order to prevent such mix-ups.
Modern-day hospital measures are in place
Staffing levels have been increased and are drastically improved. The standard of care for births is one nurse to a patient. Once baby is born and the family is moved to the postpartum ward, there is usually one nurse per five patients. While under-staffing does occur, it is not to the extent of the past. With such dedicated staffing families can build a rapport with their nursing team and be more involved in the conversations and care they receive.
The most effective tool to prevent babies being given to the wrong family is the elimination of nurseries in many hospitals.
Some hospitals have even begun to take fingerprints or foot prints from each baby for their files. This is another level to a system of checks and balances, which prevents mix-ups. Although not as common in Canada, parents can order their own kit and take prints themselves.
Each infant also wears a hospital bracelet with the birthing mother's name and hospital ID number written on it. Although bracelets were also used historically, using the parent's name and hospital number is a newer approach to reduce confusion over names and spellings. In an increasingly diverse country where families are drawing on many different cultures and languages to name their children, this is especially relevant, as the infant's name does not go on the hospital band at all.
Finally, the most effective tool to prevent babies being given to the wrong family is the elimination of nurseries in many hospitals. With 'rooming-in' being the standard policy in most Canadian hospitals, infants never leave their parents. All newborn procedures such as weight checks, measurements, first baths, and examinations are done under the watchful eyes of doting parents. Many hospitals encourage a support person to remain overnight with the mother and baby so that there are two adults with the infant during the night.
In the event that a baby needs to be taken to a special care nursery, or the neonatal intensive care unit (NICU), the hospital bracelet becomes even more important as it is checked at each stage of the transfer. Nurses will confirm the bracelet name and number with the parents or paperwork before leaving the birthing room, and they will be checked again once the infant arrives in the NICU and is transferred to that care team. The bracelet is then checked and confirmed before each treatment is performed, just as medical staff would check an adult's identity before performing any medical procedures.
Even pumped breast milk stored at the NICU for a baby is labelled with the same information and the hospital bracelet and milk label are compared and confirmed before feeding the baby the breast milk.
What happened in Manitoba in 1975 is tragic. Regardless of the happiness and health of homes, at least four families are forever altered because of the mistakes that occurred. Thankfully hospital procedure has evolved so that this is one fear new parents can leave to Hollywood.
Follow HuffPost Canada Blogs on Facebook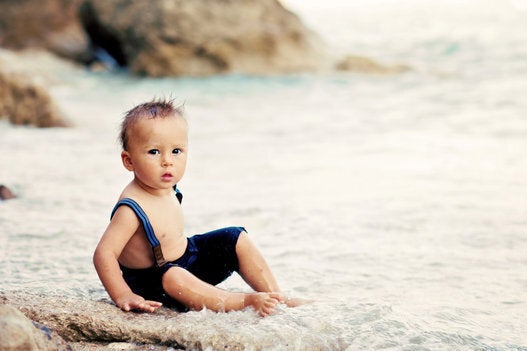 5 Countries With Some Of Lowest Birth Rates In The World
Popular in the Community