Three years ago, my days looked very different. I was an elementary school teacher, with 12 years under my belt. I was packing my lunch and eating it at exactly 11:05 everyday. I taught 7 subjects a day, day in and day out. I was a great teacher. It was my life. It was me.
I was in a stable relationship, with a big house, a dog, a mortgage, an VIP cable package with an overcompensating 60" TV. I was hosting dinner parties and life was as it was supposed to be. But behind closed doors, I started to detach. I couldn't explain my distance. I spent a fortune on self-help books and other techniques to "snap me out of it", and every night, I'd lie awake, scouring the ceiling for answers. Why was I unable to feel content when nothing was wrong? I was feeling guilty for not being in love with my life. I felt spoiled and ungrateful.
I think this moment happens for many of us: the realization that we have been stuck on autopilot and ignoring our inner voice, the fire inside of us...our calling.
One day, I was teaching a unit on Martin Luther King Jr.'s "I Have a Dream" speech and my classroom was buzzing with talk of possibility. A student asked, "Miss Drummond, what's your dream?" "My dream is to be an actress," I admitted. She looked at me with wide non-judgmental eyes and asked, "Then why aren't you doing it?" I was now being held accountable for those words I spoke aloud.
When I left teaching, I cried for days. It's like the feeling of going on the park's largest roller coaster. You race to the line. You wait. Your heart is in your throat, and as soon as the ride starts up the hill, you're certain that your seatbelt hasn't locked. It's fear, excitement and euphoria, all in unison. My family was worried and had an intervention. What happens if I get cancer and I don't have the benefits to pay for my care? They wanted me to be ok. My relationship had long since ended and I was traveling the road alone. I kept reminding myself that life is not a dress rehearsal. This was my mantra. It's what continued to push me forward when I felt like running home.
I arrived to my basement apartment, got a serving job and scrubbed toilets for minimum wage. I knocked on doors relentlessly and even had an agent tell me I was "too old to be dreaming of being a movie star, sweetheart."
I truly had nothing. No job to answer to from 9-5. There was no relationship to distract me. I was alone and there was nothing to define me, except me, and I wasn't entirely sure who that was. When the phone didn't ring, when the auditions didn't pan out, when I had days and weeks of feeling like I had no purpose, I had nothing else but to become reacquainted with me. It was a strange yet liberating experience to go out to dinner and ask for a table for one.
My revelation was completely unexpected and my lies were quickly deflated. I realized that I have spent a life chasing perfection and trying to fit the mould and this journey has shone a spotlight on the side of me that I had been hiding, the side of me that is real, human, imperfect.
Show business is tough and rejection is a daily experience that tests my love of self. But my view of success has radically changed. These days, my greatest success comes from letting myself just be me, by silencing the voices that tell me I can't and by picking myself up after I fall. Daily, I work to untie the pretty ribbons I use to cover my "ugly" bouts of depression or crippling insecurities and instead of judging them, I try to view them as opportunities to learn about myself and connect with the people around me, who are going through the same thing. This is success. True success.
I'm 38 years old today. I'm living my dream: an honest and artistic life of creativity and love.
This journey has surprised me in so many ways. I truly had no idea that the decision to change my life would actually change my life.
Originally published on The Purple Fig, a community where women share personal and relatable stories; no ego, no shame, no judgement. We're about life, love and all of the stuff that makes us yearn, squirm, and giggle. These stories make up the authentic and intriguing journey of a woman.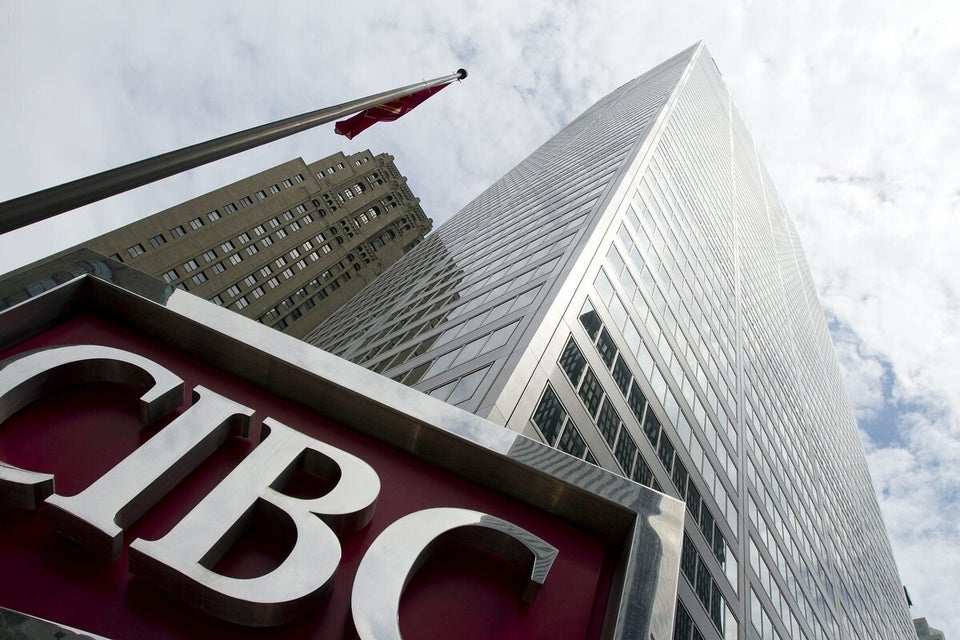 Canada's Best Workplaces 2013