Al Gore may not have invented the Internet, but here at SXSW Interactive, he may as well have considering his returning-hero greeting (even being, ahem, accidentally introduced as "former president"). The former Vice President made his second appearance in a row at the massive tech gathering in Austin, Texas.
This year, he was booked to discuss no less a topic than "The Future," which is fair enough since he can at least be credited with seeing the Internet's potential, but spent most of his time talking about the present.
The peg was his book "The Future: Six Drivers of Global Change," but his focus on the current fact that "Our country is in very serious trouble" and the relayed a litany of problems, ranging from "hacked" democracy and income inequality to loss of privacy and spider goats. (I'll get to that.)
"The NRA is a complete fraud because it is financed by the gun manufacturers," he railed to massive applause, in Texas, no less. "They pull the puppet strings." Bemused interviewer, AllThingsD.com editor Walt Mossberg, replied "I wish I could get you to be more outspoken."
But Mossberg had less luck on that matter when he broached the subject of Gore's sale of Current TV to Al-Jazeera, which is owned by the oil-rich government of Qatar. "I knew it would be criticized, I decided to do it anyway," Gore said, but then employed his years in politics to answer a different question. "I did extensive diligence and found some pretty remarkable things, it has won major awards around the world for integrity in journalism I felt it was the most interest and disruptive move on the chessboard."
Undeterred, Mossberg continued pushing but rather than answering, Gore attacked the News Corp-employed journalist: "I don't ask you why you continue working for Rupert Murdoch." Mossberg responded, "Last I checked, he's not in the oil business," prompting Gore to sardonically remark, "he's also not strictly in the news business either."
Which is a great laugh line, sure, but the end result was that Gore refused to really acknowledge any discrepancy between his environmental evangelism and selling his company to, essentially, Big Oil, regardless of how good their news operation may be, even on climate change.
Elsewhere during the talk, Gore noted that Rand Paul's recent filibuster was evidence of "how the left and the right have sort of scrambled up when it comes to drone technology, and not just the surveillance technology," and discussed the dangers of an Orwellian "stalker economy" that. tracks our web habits with cookies, implants RFID chips into our schoolchildren and sifts through our calls and texts.
"I hope its causing people to reach the gag point," he said, because "knowledge is power and too much power in the hands of small group is dangerous." (This was where he mentioned the popular-with-teens app Snapchat, which sends self-destructing photos and is often associated with sexting: "clearly part of its appeal is that it erases the risk of that permanent record.")
He also went after government corruption by moneyed special interests ("Our democracy has been hacked"), praised the Internet ("The future of democracy may well depend on [its] continued freedom and independence") and worried about the environment ("We have filled the atmosphere up with enough pollution to trap enough heat to equal the energy of 400,000 atomic bombs going off every single day.")
But those topics are expected, his weirdest digression, which one festivalgoer accurately described as his "most Internet moment," was on the topic of spider goats. "You can't farm spiders for a number of reasons, so people are talking the genes from spiders and splicing them into goats," he explained. "They look like goats, then these spider goats secret silk through their udders. Everyone okay with that?"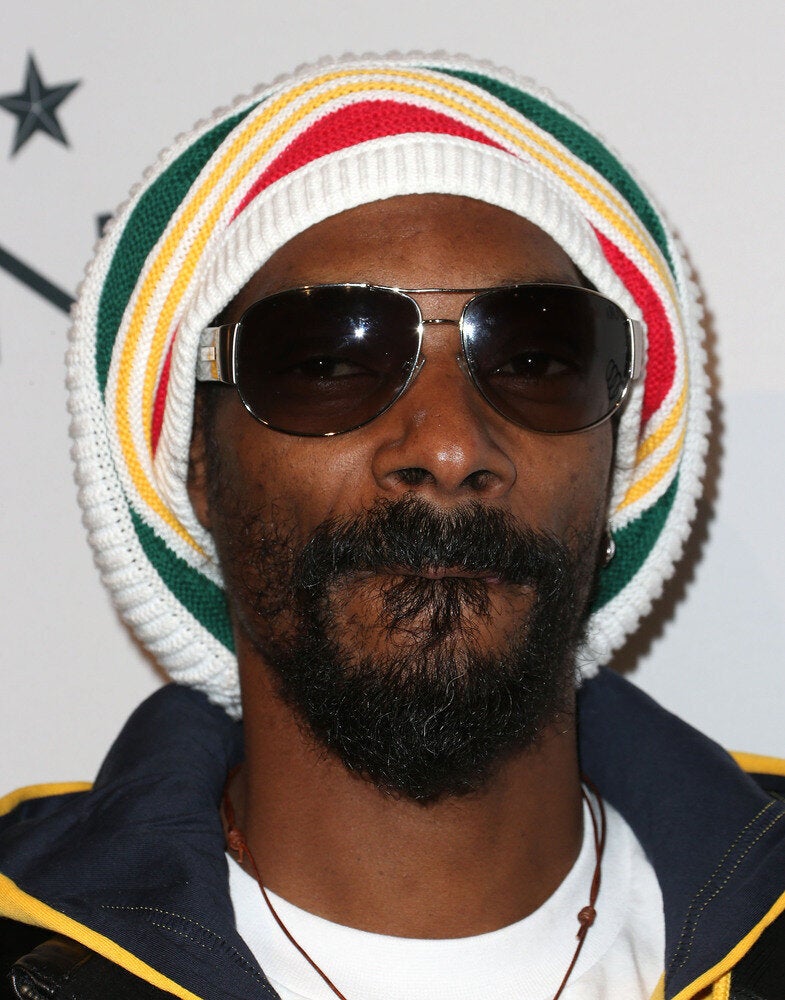 20 Marquee Artists At SXSW 2013
Popular in the Community