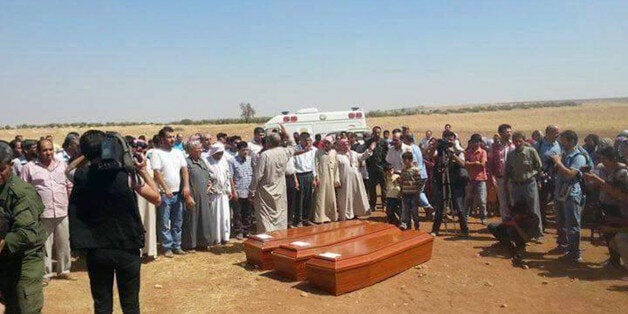 It is difficult to imagine a more horrific image than that of Alan Kurdi's small body ebbing and flowing with the waves of the Mediterranean. It was initially reported that his family was forced to risk their own lives by boarding a ship to Greece because their private sponsorship application was rejected by Canada. Although it has become evident that this wasn't the case with the Kurdis, their story has highlighted a systemic problem with our private sponsorship regime. In my experience as an immigration lawyer with this immigration regime, I believe that had the Kurdis submitted their application, the application may likely have been rejected and certainly would have been delayed in such a way as to force them onto the same boat to Greece. The gaps in our immigration regime must be addressed so that families like the Kurdis are not faced with the unfathomable decision of placing their child at great risk in order to save his life.
In Canada, private sponsorship takes place through a number of different forms of sponsoring groups. Sponsoring groups agree to provide sponsored refugees with care, lodging, settlement assistance and support for the duration of the sponsorship period. There are several types of private sponsorship groups: Sponsorship Agreement Holders ("SAH"), Community Sponsors ("CS"), Constituent Groups ("CG") and Groups of Five ("G5"). The G5 category is a group of any five or more citizens or permanent residents who act as guarantors for this commitment, and also happens to be the category of sponsorship application Alan Kurdi's family was apparently pursuing.
All these sponsorship groups, except for SAHs (which are incorporated organizations that have signed a formal sponsorship agreement with Citizenship and Immigration Canada) and CGs, which exist under the auspices of a SAH, require refugee status recognition by the UNHCR, the United Nations Refugee Agency or a foreign state. A person is considered a refugee following a Refugee Status Determination assessment (RSD). RSD is the legal or administrative process by which governments or UNHCR determine whether a person seeking international protection is considered a refugee under international, regional or national law.
States have the primary responsibility for determining the status of asylum-seekers, but UNHCR may do so where states are unable or unwilling. It is at this junction of the process that a gap develops and refugees like the family of Alan Kurdi fall through. Sovereign states, particularly those who are signatories to the Convention relating to the Status of Refugees, will most often choose to take responsibility for this process rather than permit a UN agency to make a determination of refugee status that will affect the state's ability to deal freely with the asylum-seekers within their borders.
The refugee crisis in Israel is an excellent example of how this process fails asylum-seekers seeking entry into Canada and one that I have recently dealt with. Israel has been faced with a refugee crisis in recent years as refugees from Eritrea and Sudan make their way through Egypt where they are smuggled through the Israeli border. Once in the relative safety of the Israel, refugees either seek to settle in Israel or use it as a base while seeking entry into countries like Canada. In recent years, the situation for these refugees in Israel has become increasingly dire as they live without legal status and may be detained in prison-like facilities.
In 2009, the Israeli Ministry of Interior assumed primary responsibility over the registration of asylum-seekers. Prior to this, RSD was shouldered by the UNHCR. The rate of approval for refugee status under the Israeli Interior Ministry process was reduced to a shocking less than one per cent in recent years. Absent recognition by the Interior Ministry, and no access to the RSD process under the UNHCR, it is unlikely that the asylum-seeker will be successful in securing private sponsorship into Canada.
The problem is that Citizenship and Immigration Canada requires refugee status in order to be eligible for most sponsorship categories. The only sponsorship groups without such a requirement are SAHs and CGs. Most current SAHs are religious organizations, ethnocultural groups or humanitarian organizations. SAHs, which may be local, regional or national, assume overall responsibility for the management of sponsorships under their agreement. Organizations entering into a sponsorship agreement with CIC generally submit several refugee sponsorships a year. Applicant organizations must have personnel and finances available to ensure the settlement needs of the sponsored refugees are in place before their arrival. Sponsoring a family for a year costs tens of thousands of dollars.
Charities, religious organizations and humanitarian organizations are unable to shoulder the enormous weight of Canada's human rights obligations on their own. As a result, the many asylum-seekers who fall through the cracks of our refugee system because they cannot attain refugee status are faced with few options. Often, asylum-seekers must place their children at great risk in the hopes of saving their lives.
Abdullah Kurdi, Alan's father, had to protect his children from ISIS. He has now been robbed of his wife and his two young sons. I cannot fathom the enormity of his loss. But I can, as a Canadian citizen, recognize how my system could have contributed to it and effect change upon that system.
Editor's Note: The boys' aunt told The Canadian Press the boys' names are Alan, and not Aylan, and Galib, not Galip, as originally released by the Turkish government.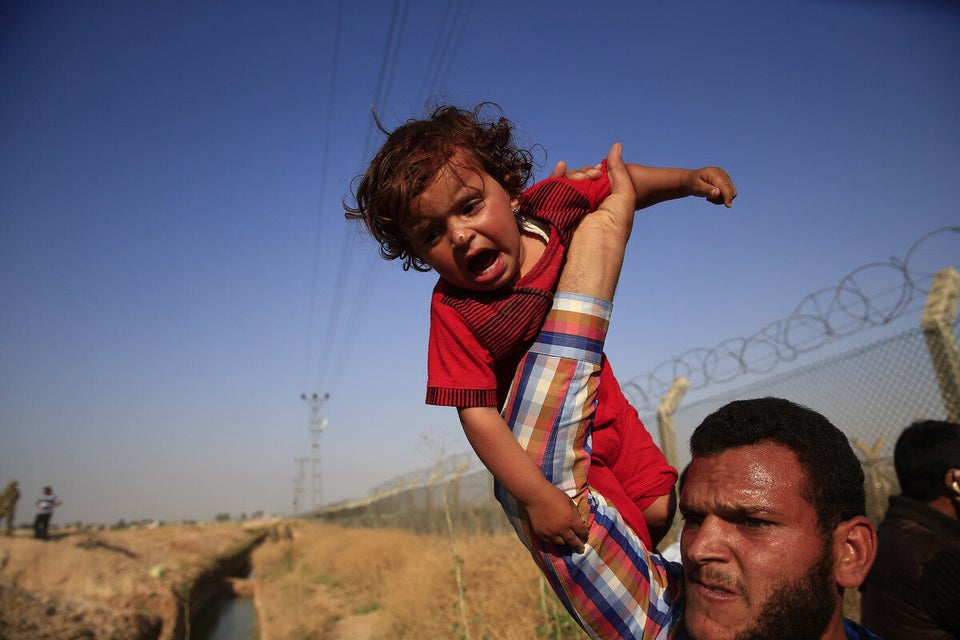 Syrians Flee Into Turkey, June 2015