A luxury yacht originally built for the founder of Boeing Aircraft is now being sold in Vancouver.
Named the Taconite, this 125-foot teak yacht was launched 85 years ago and is on the market for $2.5 million USD.
With the sale being handled by Emerald Pacific Yachts, the Taconite can accommodate up to 10 guests in five rooms; there's a large salon, spacious deck, and dining room complete with brass portholes.
Commissioned in Vancouver by Seattle-based William E. Boeing, the vessel stayed in his family for 47 years. It was rumoured to be the largest privately owned yacht in Canadian waters back in 1930, and its launch celebration was billed as noteworthy by many newspapers at the time.
Vancouver's Capt. Gordon Levett has owned the yacht since 1987, according to Puget Sound Business Journal, and restored it under the guidance of Bill Boeing Jr.
"It's been in the Pacific Northwest all its life," Levett told the paper. "And that's where we hope to keep it."
The Taconite was "built specifically for sailing the spectacular coasts in the Pacific Northwest," according to dealers at Emerald Pacific Yachts, and carries "with her the aura of the time she was built."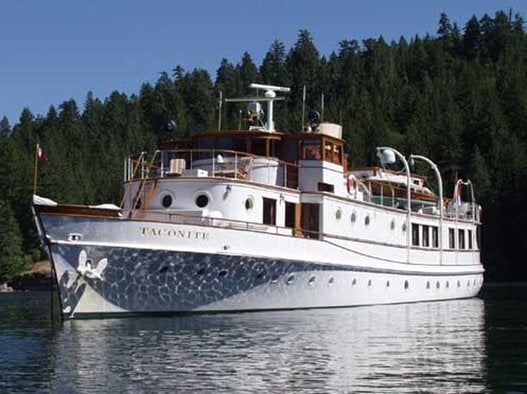 Taconite Yacht For Sale, Vancouver


Popular in the Community