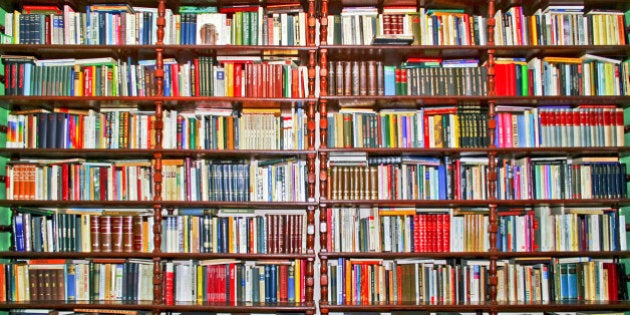 You have been there. Scrambling for a last minute gift for a child you barely even know. And while kids nowadays will probably be able to type faster than they can handwrite - why perpetuate it? A good majority of my friends have kids, and rather than buy them tech toys, I'm trying to share beloved stories with them.
Yet, the stark reality of my age hit me when I waltzed into a bookstore and the young sales associate had no idea of the children's books I mentioned. These were stories I grew up with - books from the public library of the small prairie town where I was born. And while the characters have changed certain themes still remain relevant.
Who could forget Robert Munsch's classic from the 80's, The Paper Bag Princess, where the princess dressed in paper bag attire, exclaims her beau was a bum and then danced off into the sunset without him? (Aside: In real life, I think The Paper Bag Princess would be wearing Monse's latest S/S 17'collection). Atara Twersky's tale of Curlee Girlee reminds all of us that unique qualities should be celebrated and what makes us unique also makes us beautiful. With the popularity of Disney's Frozen and our southern neighbors political climate this is one theme that will not be going away.
I was sad to learn that Shel Silverstein passed away in 99' yet his masterpiece, The Giving Tree still remains a classic on the shelves. First published in the mid 60's, the story details a tree's unapologetic life in relation to gratitude and faith. Like The Giving Tree, the bio of Misuzu Kaneko in Are you an Echo? The lost poetry of Misuzu Kaneko is somewhat dark. And while young readers may not fully understand Kaneko's life struggles, they might be intrigued how Kaneko's powerful and timeless words inspired the Japanese people after the 2011 tsunami.
It's such as easy topic to write about (Shameless plug: I spent two years of my life penning my own novella about love). Caroline B. Conney's I'm going to give you a Bear Hug! runs parallel to Sam McBratney's Guess how much I love you. I can't mention love and not give a nod to Munsch's Love you forever. It's nice to love and receive affection in return; a simple, sweet and heartwarming message that never grows old.
The next time you are searching for the perfect kids gift, give the electricity a rest and share something that doesn't requiring charging. Reading is a great way to develop imagination and creativity. I remember reading the Chronicles of Narnia as a youth and being immersed in a world that made me think of closets in a different way for the rest of my life. Even as a young child, I loved reading the Berenstain Bears and thought that brother and sister bear seem to lead really fun adventure-filled lives in the forest. My favorite all-time childhood book is Roald Dahl's, Charlie and the Chocolate Factory as it taught me the importance of being honest and gracious.
What are some of your favourite children's books that shaped your life today?
Full Disclosure: I received copies of Curlee Girlee, Are you an Echo? The lost poetry of Misuzu Kaneko and I'm going to give you a Bear Hug! that I gifted to the young readers in my life (Jack, Leneia Audrey and Abigail). As a writer, I'm more than happy to share a great story- especially if it means by Christmas shopping is a breeze.