A Vancouver architect has proposed plans for the world's tallest wooden building that could transform the Paris skyline.
The tower, called "Baobab," would stand 35 stories tall, which is about half as high as the Eiffel Tower.
"Just as Gustave Eiffel shattered our conception of what was possible a century and a half ago, this project can push the envelope of wood innovation with France in the forefront," architect Michael Green said in a news release.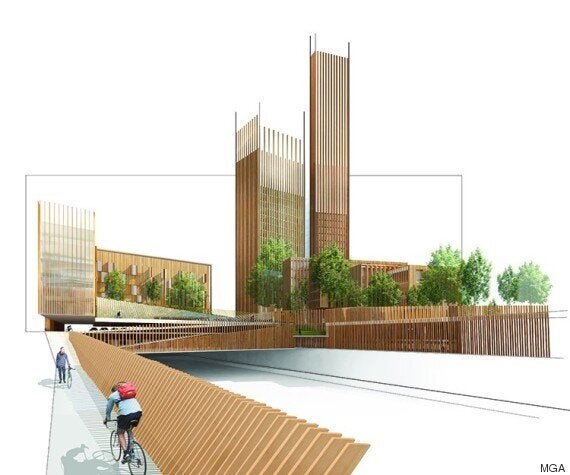 Green, along with Paris architecture firm DVVD, entered the proposal as part of the Réinventer Paris competition, which seeks out the crème de la crème of sustainable urban design.
Because of its height, the proposed wooden structure would need special approval to pass Paris' restriction rules, reports the Vancouver Sun.
The tower would be a combination of social housing, urban agriculture, a student hotel, and e-car hub and a bus station, according to the release from Green's firm, MGA.
In 2014, Green designed the Wood Innovation and Design Centre in Prince George, B.C., which stands as the tallest building of its kind in the province at nine stories (20 metres) high.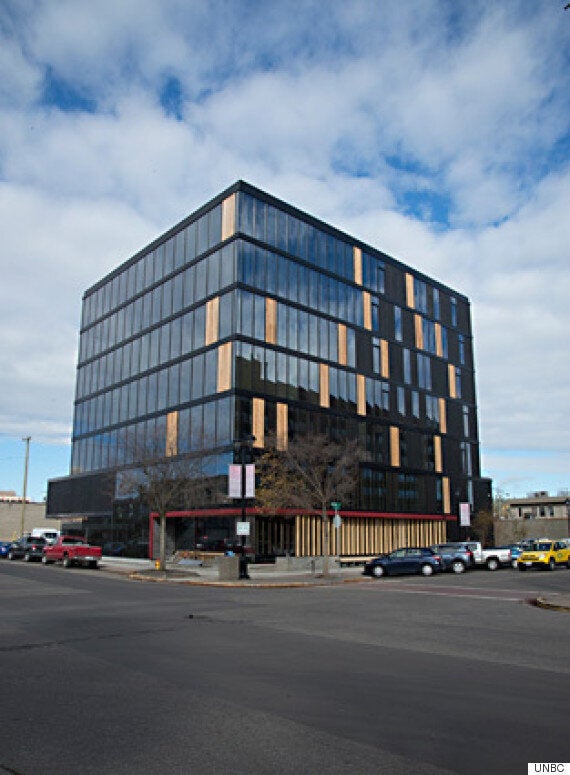 Buildings That Look Like Penises