An Edmonton mother in desperate need of a stem cell donor has turned to the public for help.
Tammy McLash, a mother to twin toddlers, was diagnosed with Acute Myeloid Leukemia in August. Since her diagnosis, she has only seen her two-year-old twins for a half hour each day while in hospital, reports Global News.
Tammy is currently undergoing a second round of chemotherapy, after the first didn't work. Once the treatment is over and she's in remission, she will need a stem cell transplant.
Her husband, Mathew, told CTV News that they haven't had any luck finding a matching donor among her family.
Mathew says a stem cell transplant in crucial. If they don't find the right person, Tammy will have to undergo more and more chemo threatments, increasingly opening herself up to potential infections.
"We're not hoping for a cure, we know there's a cure out there, we just don't know who has it. Someone is that match. We can cure Tammy's leukemia if we find a match," Mathew told Global News.
To join the OneMatch worldwide registry, Canadian Blood Services will send a simple swab kit to your home. A couple swabs of the mouth and you're ready to send the kit back.
The information from the test is then uploaded to a database and the donor then becomes searchable for patients in need worldwide.
For more information on how to become a donor and to contribute to the McLash family, click here.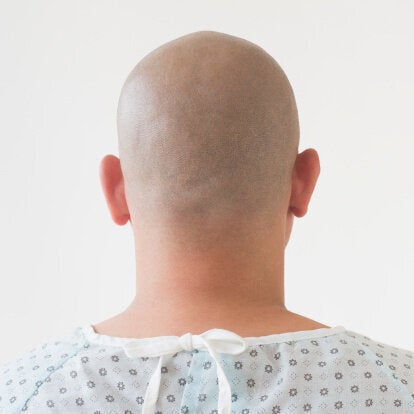 10 Facts About Cancer In Canada
Popular in the Community