Six tangled squirrels in Regina got themselves out of a knotty situation thanks to the help of the Regina Animal Clinic.
City workers brought in the animals whose tails had somehow gotten tied together.
Story continues under gallery.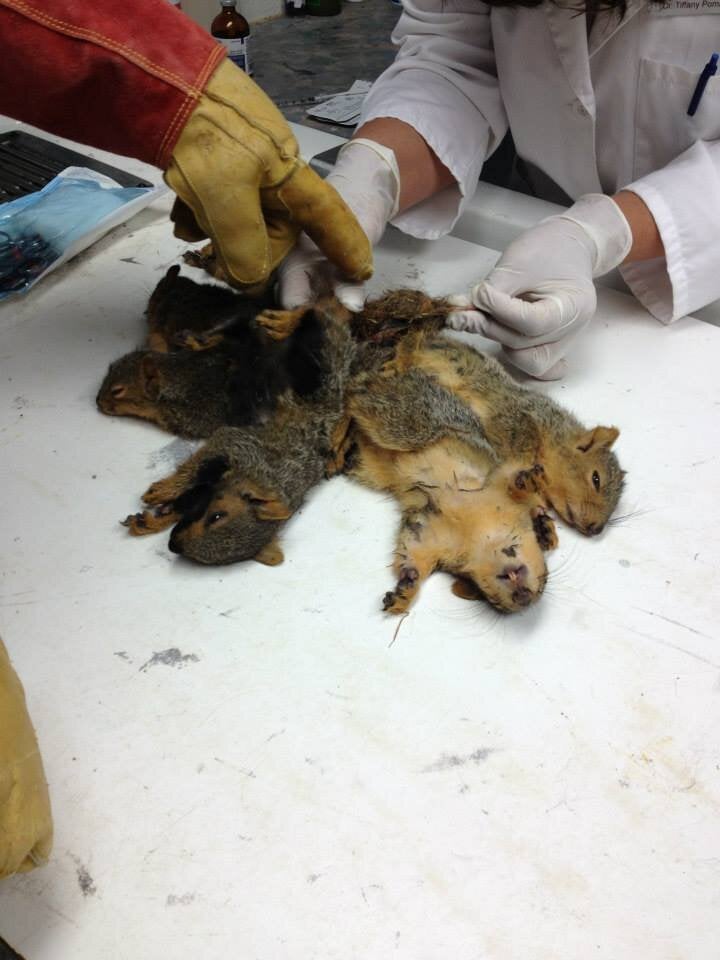 Rescue Of 6 Tail-Tied Squirrels
"It's a pretty rare thing to see but I have seen it happen once before," Dr. Steven Kruzeniski told Metro. He explained to the Huffington Post Canada that sometimes sap from trees can cause squirrel tails to become matted and sticky.
Kruzeniski said the animals were quite lucky. If the tails had been tangled for a long period of time sometimes they would have to be amputated.
Kruzeniski examined the animas, gave them anesthesia which knocked them out and then proceeded to untangle them.
"You just have to untie them like you would any knot. Untying them one at a time, shaving the tails, until they're free," he explained.
The whole procedure only took about half-an-hour but they kept the animals under observation to make sure that they'd survive in the wild.
Kruzeniski also explained that the bald-tailed squirrels would be OK. "We're hoping that they'll grow back in a couple of months. But they can still do pretty well," he said.