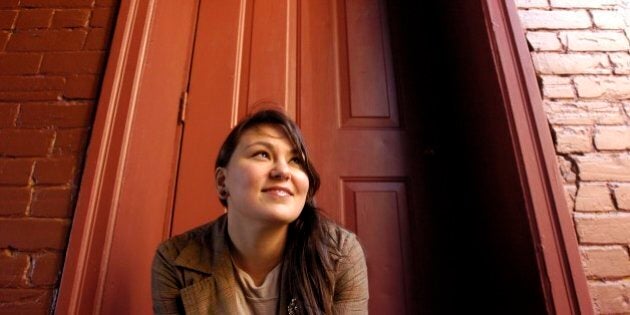 Tanya Tagaq isn't afraid to speak her mind. And when it comes to breastfeeding in public, she has the absolute best response for any haters.
Tagaq is an award-winning Inuk throat singer. For anyone who hasn't experienced this haunting art form, here's the video from her Polaris-winning album "Animism."
And here's another taste of her emotional performances from a Tedx event.
The 40-year-old was born in Cambridge Bay in Nunavut and is mom to two daughters, Naia and Inuuja. She even has both their names tattooed on her wrists.
Her single tweet on breastfeeding in public got a lot of attention on Twitter and much support.
However, her technique might not scare off her biggest fans.