As loved ones gather for the holidays, many Canadians lovingly remember new friends they met while travelling this year. Kristian Foster is one of them.
Growing up with a single mother and little money, I often thought I was hard done by. My middle-class friends had better clothes and went on trips around the world, things not available to me.
I can still remember the time when my whole class went on a trip to Ottawa and I was the only one who could not go. I had to stay back and STILL go to school. That experience imprinted on me that I wasn't good enough because I didn't have money.
Visiting Tanzania in September changed my perception of what it's really like to go without. I travelled with World Vision child sponsorship ambassadors to see how communities are being empowered to live sustainably.
The people we met survive with the bare necessities. A roof over their heads, basic clothing and just enough food to survive. Yet, we witnessed such joy and hope in them, and for this, I fell in love with Tanzania.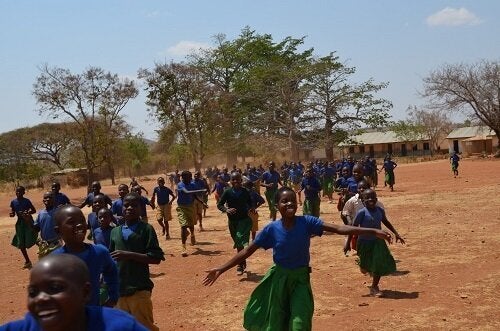 At each school we visited this is how we were welcomed. The kids came running arms open ready to hug us. Photo: World Vision
I have never felt so loved, especially by people I had never met. The children were so happy to see Canadians, people from the country that has helped them go to school. Sure, school was available before, but so far away that children spent much of the day trekking there and back.
Now, there are schools much closer to home, making it much easier to attend and do well. Many kids are doing this, instead of staying home to help their parents earn an income. And it was easy to see how they felt about it, every time we arrived in a new village!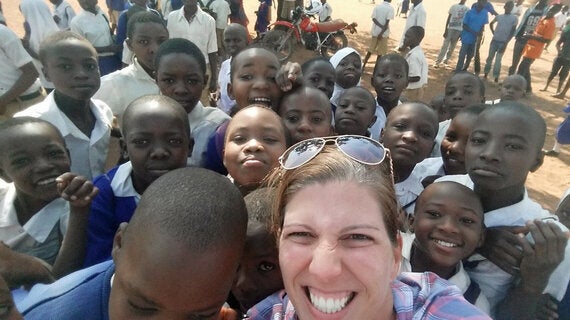 Taking digital pictures with us, then seeing what they looked like, made the children giggle with joy - and me too! Photo: Kristian Foster
The children were thrilled to hear us trying to speak Swahili, the first language of Tanzania, and came up with lots of things for me to attempt. They laughed so much at one phrase I said that I started to wonder just what were they teaching me!
I repeated the phrase to the teacher, and asked him what it meant. It was so innocent that I almost cried. Here I was thinking the children were laughing because they were teaching me bad words, and in reality they were just so happy that we were having a conversation.
I have never met people so open to the possibility of living with joy, even during hardship.
They were laughing with joy. Joy because their new Canadian friend was learning their language, and having fun while doing it.
Generosity, something you wouldn't expect to see in communities with so much need, was everywhere. Everywhere we went, someone gave one of us a thank-you gift for all that World Vision Canada has helped them to do. I was given a beautiful handmade bowl from a woman who makes flour for porridge.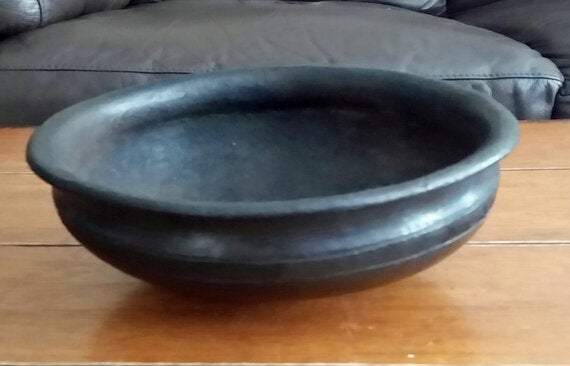 How could there be so many emotions around a single wooden bowl? Photo: Kristian Foster
Receiving this bowl initially made me feel terribly guilty. I thought: how can I take this beautiful gift from someone who clearly needs it more than I do?
But then I realized how proud my new friend was to share her accomplishments with me. She felt proud to be able to give me the bowl as a symbol of her appreciation for our visit. How could I refuse something that was being given in such a meaningful way?
Tanzanians burst my heart wide open. I have never met people so open to the possibility of living with joy, even during hardship. Open to giving to others, even when they don't have a lot to give. And open to loving strangers -- Canadians -- for the generosity that they show every day.
Follow HuffPost Canada Blogs on Facebook