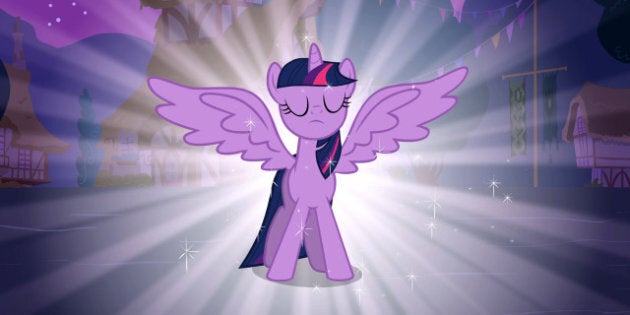 Tara Strong has had voices in her head since she was five years old. As a child, each of her toys and pets had its own voice and she used to shop with her mother while pretending to have a British accent. No one could have predicted that this little cantor soloist at Toronto's Adath Israel Synagogue would use those voices to pay the bills one day.
It started at 13, when she landed the role of Hello Kitty. She's since voiced hundreds of this era's cartoon icons, including Bubbles in "Powerpuff Girls," Dil in "Rugrats," Timmy Turner in "The Fairly OddParents," Batgirl in "Batman: Gotham Nights" and now Twilight Sparkle, the lead pony in "My Little Pony: Friendship Is Magic."
HuffPost Canada TV caught up with her on her 40th birthday at the Princess Coronation Party, celebrating the third season finale of "Friendship Is Magic."
You've been the voice of so many iconic characters over the years. How do you keep them all straight?
When I do these characters I don't think, 'Oh, right now I'm a baby,' and that I'm in those moments as that person and as that entity. A lot of times people say, 'Do you get your voices confused?' and I don't because they all live in my head. So, when it's time to pull out Timmy Turner from "The Fairly OddParents," or Twilight Sparkle, or Raven, they are just there fully-formed and ready to be used. Once you create a character, they live up there waiting for their time on stage. I can't explain it, but the people at my level who do 10 shows at a time don't mix up these characters, because once they're created, they are an actual being. In a voice-over session we close our eyes and actually see these moments happening to them. You'll often see voice actors adding physicality to their performance and not even realize they're doing it.
Of all the roles you've taken on, do you have a favourite?
When I was a little girl, I, of course, loved The Little Mermaid. What little girl didn't want to be Ariel? So, when I first moved to L.A., I got to audition to play her daughter and was blown away when I actually booked the role. When I met Jodi Benson [the voice of Ariel] , she was so gracious I started to cry. She was like, 'Are you OK?' and I said, 'I just loved you for so long!' To get to sing with her in studio was really surreal, so that was my all-time, I-could-die-tomorrow favourite role.
"Teen Titans" is returning in 2013. What was it like coming back to Raven after so many years away?
That's a show that ended and the fans would not stop begging for more. I myself was sad when that show ended because it was so much fun to do. They ended the show at such an incredible character arc for Raven and her dad Trigon, so we all hoped it would come back, and when we read the script we were so excited. Then, we all came to the studio and realized it wasn't a continuation of where we left off and I was nervous because I know the fans are like, 'What happened?' But I've seen some of the new episodes and I have to say the fans are going to go nuts.
On February 16, the third season finale of "My Little Pony: Friendship is Magic" is airing -- and it seems the Bronies have never let up through the years.
I've noticed that too. It has definitely gotten stronger. The Bronies are such a sweet fandom. I can't even say enough about these fans. First of all, through my Twitter account, I've raised $100,000 for a little girl with a Stage 4 brain tumour. She would not be alive today without the Bronies. I've never seen a fandom this vocal and supportive. Anything I put on Twitter, they bring it to life. Their whole philosophy, which they get from the show, really is love and tolerance and getting to know one another.
What do you think about the show challenging traditional gender norms?
Well, Lauren Faust, the creator of the show, never intended it to be just for girls and really wanted to create a show that you could sit and enjoy with the whole family and your children. There's nothing on that show where you'll go, 'I can't let my children watch that.' Even when I was doing "Rugrats," parents would complain that Angelica's too mean. With this "My Little Pony" series, literally any age and any gender can enjoy it. There's some really funny stuff.
Even though Bronies started out as mostly guys, the show hasn't lost its 'Girl Power' appeal. Is that by design?
The show isn't changing to make the fans happy, it's staying true to itself, which is why the fans are happy. We tell these stories that are relatable to your own life. There was one time, I was in a tiff with this girlfriend of mine because she was friends with this girl that I can't stand, and I couldn't understand why she could be friends with her. The episode that day was about a pony that no one liked and Twilight writes this letter at the end where she's like, 'Dear Princess Celestia, sometimes you're not going to like a pony that your friends like, but that's OK if you just love each other anyway,' and I was like, 'Oh my god, that just happened to me today.'
How do you feel about the term 'Brony' expanding past just adult guy fans?
It just shows that they didn't want to be exclusive and that's what the fans like. Nobody is excluded, everyone is welcome in the fandom. I think sometimes in other fandoms they feel like, 'You don't know enough about this' or 'You're a girl.' The girls were initially calling themselves Pegasisters and some people hated that. They were looking for other names and I think, at the end of the day, people were like, 'Well, we're all Bronies!' It doesn't really matter. They all love each other and a lot of these guys are saying they're using an emotional side that they've never used before. If it's making people feel good and do good, it's completely fine with me.
How do you feel the show has evolved?
I think the show has grown so much and Twilight herself has spent so much time learning about friendship and growing as a woman. Now, she's becoming a princess and is fulfilling her destiny. She's been working hard on her magical studies and is now sharing that element with her friends. A lot of the fans were worried she is going to leave, but she's going to stay in Ponyville and have adventures with them.
Do you have anything you can tell the fans about the finale without giving too much away?
Yeah, do you have your pen ready? It's very cute.
Catch Tara as Twilight Sparkle on the "My Little Pony: Friendship is Magic" Season 3 finale Saturday, February 16th at 10:30 a.m. EST on The Hub in the U.S. and Treehouse TV in Canada.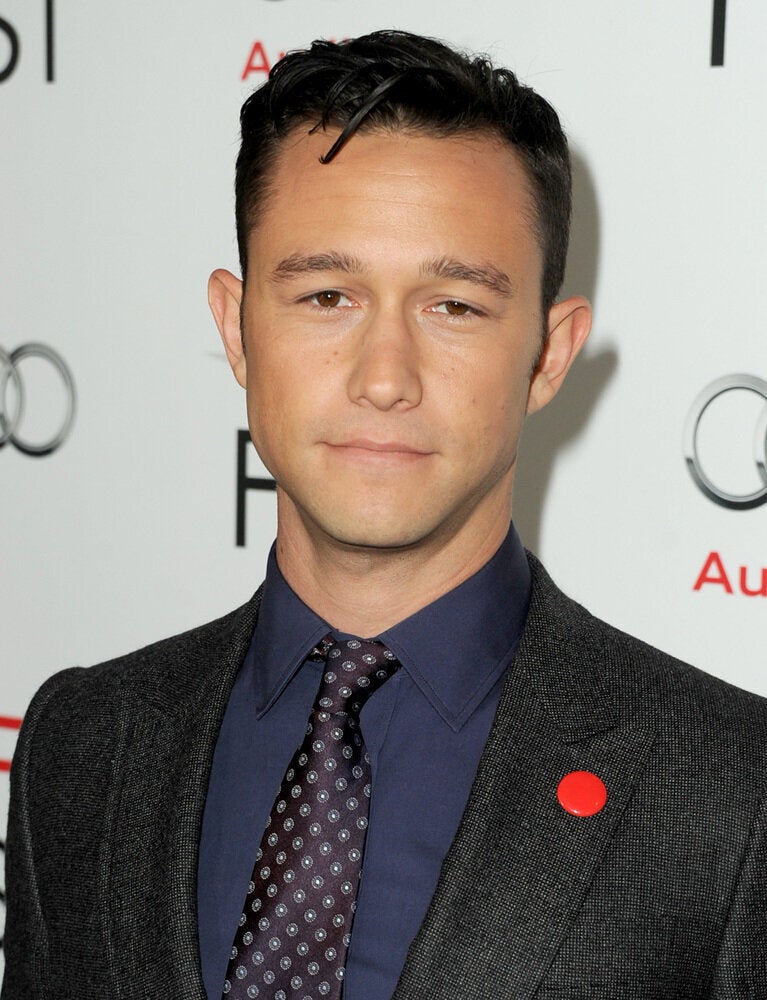 Former Child Stars Who Avoided The Hollywood Curse