Target Corp. may still be settling into its new Canadian home, but it's already rolling out a vibrant ad campaign celebrating its new neighbourhood to spread the word it's ready to cater to Canucks when its stores begin opening next month.
Watch the ad that premiered during Sunday's Academy Awards show above.
The company aims to lure in Canadians with images of smiling friendly Canucks waving as a pretty lady and Target's mascot — a bull terrier named Bullseye — ride past iconic Canadian landscapes on a sidecar motorcycle. The duo travel through the country through St. John's Nfld., Montreal, Toronto and Vancouver.
From the remote Newfoundland lighthouse adorned in Target's signature red and white to moving day in Montreal, skating in Toronto's Nathan Phillips Square to jaunting along Vancouver's Seawall, the campaign suggests Target wants Canucks to know it knows them.
"We know that Canadians have a love of their country and their communities and so we really wanted to showcase communities right across the country," said Target spokeswoman Lisa Gibson.
Buzz has been building about Target's Canadian housewarming since last January when the Minneapolis-based company announced it would take over the leases of prime locations of Canadian retailer Zellers. The first of between 125 and 135 locations will open in March, with a second wave rolling out in late spring. No specific dates or locations have been announced.
Target Canada has spent the last year learning about the Canadian marketplace, making visits across the country to learn about unique regional tastes, as well as building brand awareness through events like a pop-up shop in Toronto featuring designer Jason Wu.
And for those longing for a fuzzy shot of childhood nostalgia, the most alluring part of the ad is the familiar Mr. Rogers refrain "Would you be, could you be my neighbour?" sung by Canada's electronic pop darlings Dragonette.
It's the first time the theme from the popular PBS children's television show — which aired in Canada on CBC — has been licensed for use in advertising, and it's meant to blend with Target's "neighbourly" focus in its branding.
"For us, this campaign is really about neighbours and just to really build that relationship, so when we thought of neighbours, who springs to mind but Mr. Rogers?" said Gibson.
Dragonette was chosen to sing the theme not only because of their Toronto roots but also because their sound "could bring the kind of joyfulness that we really wanted to come through in the commercial," Gibson said.
The spots add a distinctly Canadian feel to many of the same features as Target's lively U.S ads, including bright colours, objects adorned in red and white, the cute bull terrier with the painted red bull's eye and catchy pop tunes.
"The goal really is to have one Target brand," Gibson said. "Certainly because we're at a different lifecycle with where we're at (in Canada) some of these campaigns like this one will be unique, but in other cases you might see some global campaigns that we'll work on collaboratively together."
There are no images of stores or products in the ad. But that fun and friendly brand approach continues online with the home page welcoming visitors with "Hi, neighbour."
It also highlights customers can expect "help around every corner" and "a short line every time" at the checkout counter, in what some have interpreted as a jab at Walmart.
The company is currently testing "store readiness" at a location in Guelph, Ont. where it is testing check-outs and training employees, 5,000 of whom have already been hired.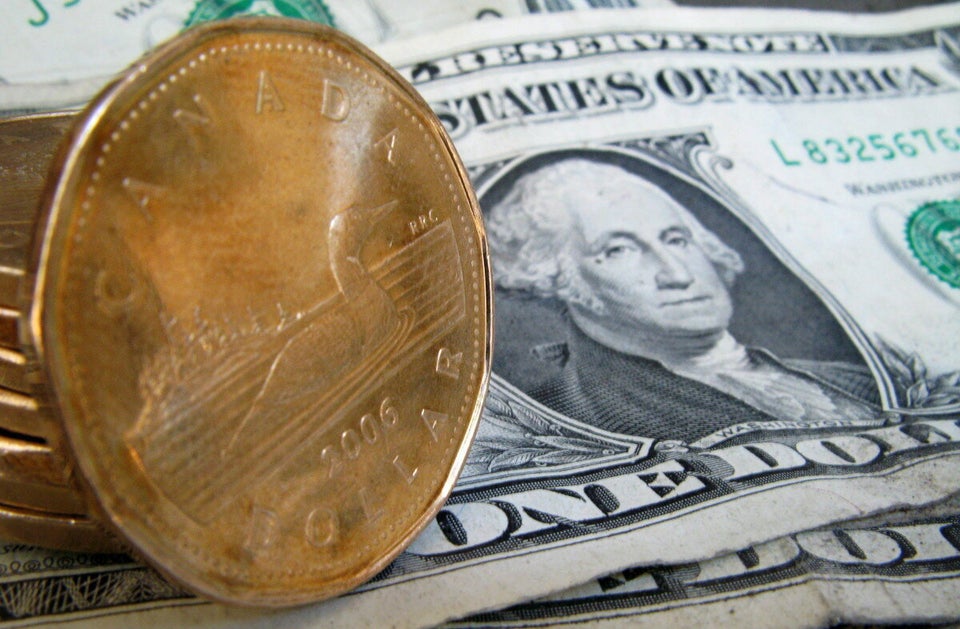 7 Reasons U.S. Retailers Are Flocking To Canada