The president of Target Canada addressed the controversy surrounding the chain's prices at an event on Tuesday, suggesting that if Canadians are unhappy with Target's higher prices north of the border, they can always keep shopping south of the border.
Instead, Fisher said, it was always the company's goal to compete with other Canadian retailers.
Many Canadian fans of Target in the U.S. have complained that prices at the 20 stores Target has opened in Canada so far more closely resemble those seen in other Canadian stores than at U.S. Target locations.
Fisher listed off a number of reasons for the difference.
"Transportation costs are higher, distribution costs are higher, fuel costs are higher, wage rates vary across the country, the tax rates are different, cost of goods are different, the duties — I think the scale we have here in Canada is quite different from the incredibly different, densely populated U.S. marketplace," he said.
But Fisher argued that Target's arrival would help spur competition among Canadian retailers all the same, which could ultimately lead to better prices for consumers.
Fisher said this was due to an unexpectedly high level of demand from shoppers curious to experience the new retail chain.
It "was a good problem to have," he said, adding that "we knew from the beginning we were not going to be perfect immediately."
Target Canada has announced April 5 as the date for its "official opening," when store flyers go out to shoppers. The company plans to have 124 stores open across the country by the end of the year.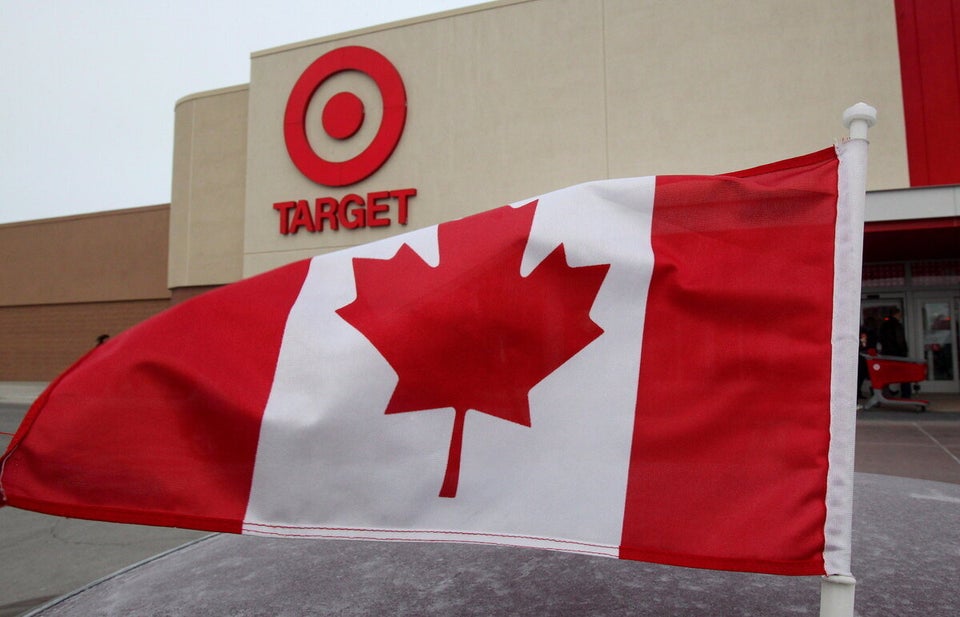 Target Opens In Canada