Target has released a complete list of the retail locations it will open in Canada in 2013.
Check out the full list of store openings below.
Opening March and April 2013
Aurora – Aurora Shopping Centre
Brampton – Shoppers World Brampton
Burlington – Burlington Mall
Burlington – Millcroft Centre
Brampton – Trinity Common
Cambridge – Cambridge Centre
Kawartha Lakes – Lindsay Square Mall
London – Masonville Place
London – Westmount Shopping Centre
Milton – Milton Mall Shopping Centre
Mississauga – Square One Shopping Centre
Newmarket – Upper Canada Mall
Orillia – Orillia Square Mall
Toronto – Centrepoint Mall
Toronto – Cloverdale Mall
Toronto – East York Town Centre
Toronto – Shoppers World Danforth
Waterdown – Flamborough Power Centre
Whitby – Taunton Road Power Centre
Windsor – Devonshire Mall
Calgary – Forest Lawn Shopping Centre
Calgary – Shoppes at Shawnessy
Edmonton – Bonnie Doon Shopping Centre
Edmonton – Mill Woods Town Centre
Edmonton – West Edmonton Mall
Grande Prairie – Prairie Mall
Sherwood Park – Sherwood Park Mall
St. Albert – St. Albert Centre
Campbell River – Discovery Harbour Shopping Centre
Coquitlam – Coquitlam Centre
Cranbrook – Tamarack Mall
Kamloops- Sahali Centre Mall
Prince George – Pine Centre
Langley – Willowbrook Shopping Centre
Nanaimo – Nanaimo North Town Centre
Vernon – Village Green Mall
Victoria – Tillicum Centre
Winnipeg – Kildonan Place Shopping Centre
Winnipeg – Southdale Centre
Medicine Hat – Medicine Hat Mall
Courtenay – Driftwood Mall
Kelowna – Orchard Park Plaza
Ancaster – Meadowland Power Centre
Brampton- Bramalea City Centre
Chatham – Thames Lea Plaza
Hamilton – South Hamilton Square
Kingston – Cataraqui Town Centre
Kitchener – Laurentian Mall
Niagara Falls – 7190 Morrison Street
North Bay – 1899 Algonquin Avenue
Oshawa, Ontario – Five Points Shopping Centre
Stoney Creek – Queenston Place
Thunder Bay – Intercity Shopping Centre
Saskatoon – The Mall at Lawson Heights
Saskatoon – Centre at Circle & Eighth
Halifax – Bayers Lake Power Centre
Orleans – Place D'Orleans
Ottawa – Billings Bridge Plaza
Smith Falls – County Fair Mall
Boisbriand – Faubourg Boisbriand
Brossard – Place Portobello
Gatineau – Les Galeries Gatineau
Laval – Mega Centre Autoroute 13
Joliette – Les Galeries Joliette
Montreal – Place Alexis Nihon
Montreal – Place Versailles Shopping Centre
Quebec City – Place Fleur De Lys
Rimouski – Le Carrefour Rimouski
Saint-Bruno-de-Montarville – Les Promenades Saint-Bruno
Saint-Georges – Carrefour Saint-Georges
Sainte-Foy – Place Laurier
Saint-Jerome – Carrefour Du Nord
St. Eustache – Carrefour St-Eustache
Trois-Rivieres – Les Rivieres Shopping Centre
Abbotsford – Abbotsford Power Centre
Burnaby – Metropolis at Metrotown
Chilliwack – Cottonwood Mall
Maple Ridge – Haney Place Mall
Richmond – Lansdowne Centre
Surrey – Surrey Place/Central City
Edmonton – Kingsway Garden Mall
Sydney – Sydney Shopping Centre
Fredericton – Uptown Centre
Moncton – Northwest Centre
St. John – Mcallister Place
Corner Brook – Corner Brook
St. John's – Cabot Square
Bowmanville – Clarington Town Centre
Mississauga – Westdale Mall
Nepean – Meadowlands Shopping Centre
Pickering – Pickering Town Centre
Richmond Hill – Hillcrest Mall
St. Catharines – Pen Centre
Stratford – Stratford Mall
Sudbury – Sudbury Supermall
Waterloo – Conestoga Mall
Charlottetown – Charlottetown Mall
Lasalle – Carrefour Angrignon
Longueuil – Place Longueuil
Pointe Claire – Terrarium Shopping Centre
Quebec City – Les Galeries De La Capitale
Saint-Jean-sur-Richelieu – Carrefour Richelieu
Sherbrooke – Carrefour De L'Estrie
Will Target's latest designer collaboration be as awesome as these lines were?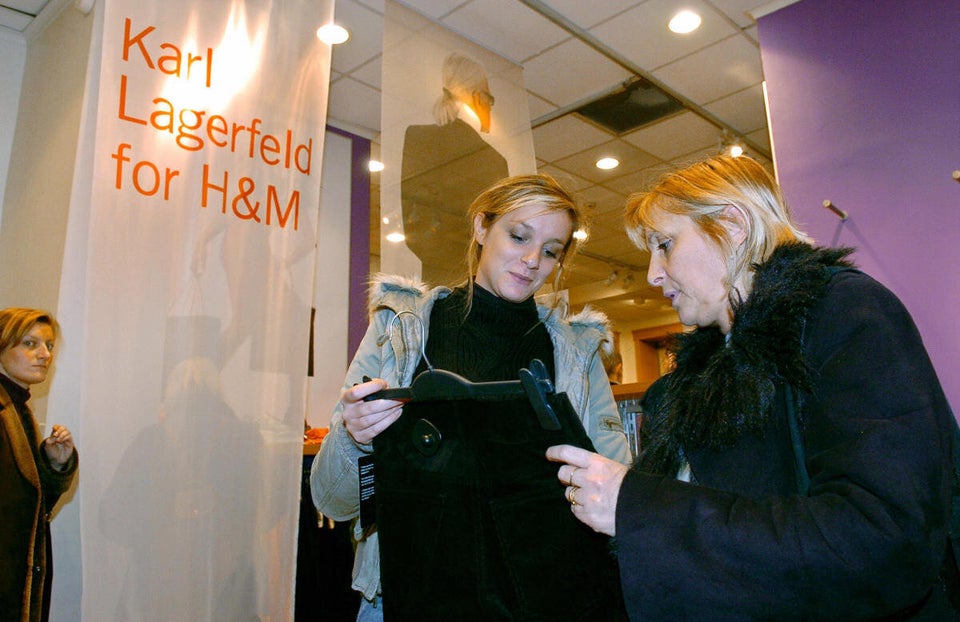 A History Of Designer Collaborations
Target Canada: Retailer Announces Full List Of 2013 Canadian Store Openings