Canadian fashion lovers rejoice -- Target has finally come to Canada.
The event generated a ton of buzz, especially because fashion lovers across the country have been itching to get their hands on some of the chain's designer-collaborated duds (we'll see some 125 to 135 stores open -- in former Zellers locations -- in 2013). The lineup of people was already several blocks long two hours before the doors were set to open to the public.
Even men, devoted to their girlfriends and wives -- who couldn't make the preview -- were lining up to nab some of the hot items available for their partners. Their plans of action: "We're about 14th in line, and since you're only allowed to purchase three items, we're pretty confident we can get our partners something."
At the event, Jason Wu talked about his love of bringing Target to Canada. "I'm really happy to be Target's first collaboration to launch in Canada as I have Canadian roots ... It always feels like coming home. To be able to be the first and to bring such a great collaboration here, to be part of the legacy of [their] collaborations is very exciting."
Oh, and don't worry if you weren't in Toronto and couldn't make today's pop-up shop. Word is, from John Morioka, Target's Senior Vice-President of Merchandising: "We're still working through details, but there will be events throughout the year" in the lead-up to opening the bigger stores in 2013.
Take a look at some of the shots from Thursday's event as well as what some people thought of the Jason Wu styles.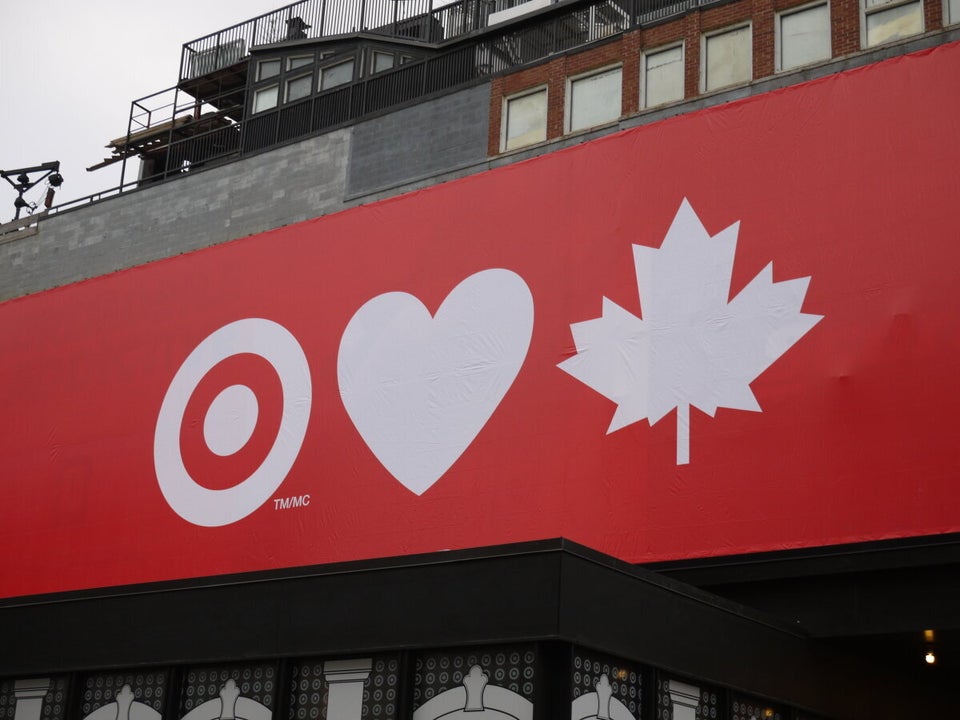 Target Canada: Scenes From The Toronto Pop-Up Shop