Target Canada has released a video in which staffers talk bluntly about the company's problems.
"We think that we have disappointed our Canadian guests," Target legal counsel Damien Little says at one point.
Other staffers discuss the company's supply-chain problems that led to the now-famous empty shelves problem that has plagued the company and its reputation in Canada.
The company told the National Post the video is unscripted, and is not part of any ad campaign. It had started out as an internal video before Target's newly appointed president for Canada, Mark Schindele, tweeted it out.
Some of the comments are downright blunt. At one point, a Target recruiter reads out a text message he received from a customer: ""If you want a second chance with Canadian customers, live up to the motto. You can't say 'expect more'."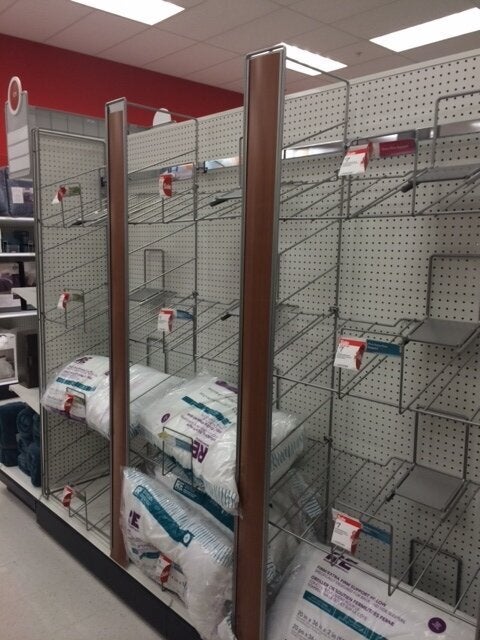 Target Canada's Empty Shelves Getting Worse