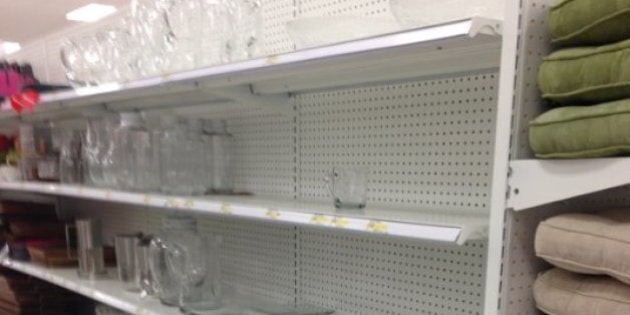 Target first explained away the problem by saying they were dealing with unexpectedly large demand and were struggling to keep up. But as the months rolled on and empty shelves continued to be a problem, people began asking what's going on.
Belus Capital admits off the bat that it has a "sell" rating on Target stock — meaning some of its clients probably hold short positions on Target that will make them money if the stock falls. Nonetheless, the photos Belus posted on its blog earlier today are telling, and worrying.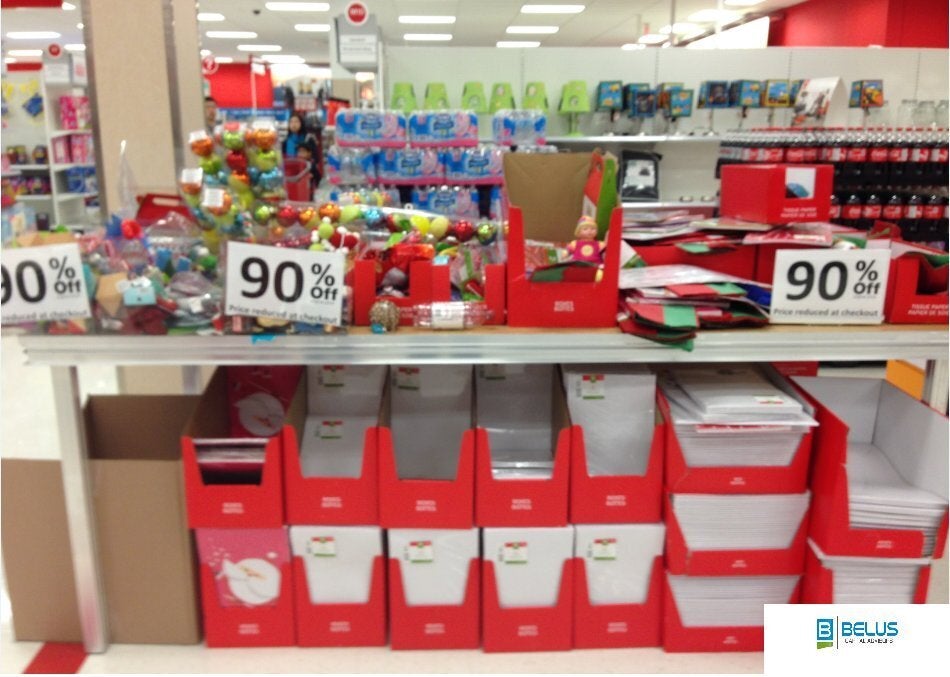 Target Canada's Empty Shelves
"The fundamental issues, from keeping shelves stocked (process and tech related) to articulating a low price message to skeptical Canadian customers, appear to be getting worse at the division instead of stabilizing as suggested by management on the third quarter earnings call," Belus founder Brian Sozzi writes.
"One almost is overcome with this creepy feeling ... that Target will go the way of many U.S. brands that ventured into Canadian retailing … extinct."
But Target wasn't the only one to struggle through the holiday season in Canada, given the nasty weather that hit large parts of the country just before the holidays, and other retailers are also issuing warnings.