Target Canada's president, Tony Fisher, was fired Tuesday, a day ahead of the company's first quarter earnings report.
That could be a strong hint that tomorrow's earnings will show an even worse performance by the company's Canadian operations than analysts are expecting. Those numbers could prove to have been the last straw that sent Fisher packing.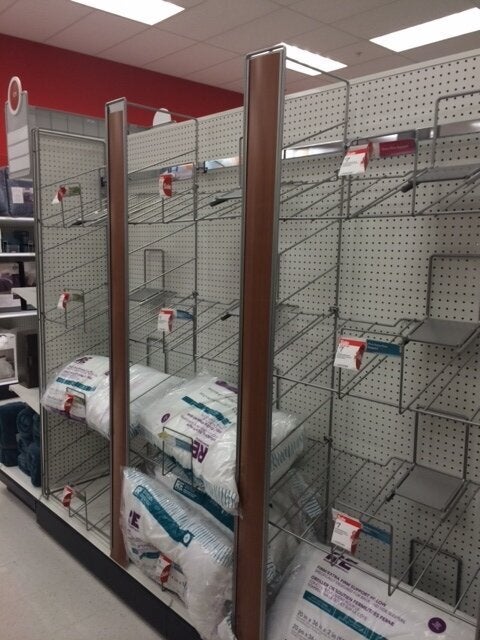 Target Canada's Empty Shelves Getting Worse
"Target Canada [would] not get in this shape if there weren't leadership voids inside the operation, from stores to higher up the food chain," Sozzi wrote on the Belus Capital blog. "No retail executive would want their names associated with a business that is unable to keep basic items such a food and detergent on the shelves."
Sozzi went on to suggest that Target had essentially made an error in buying out Zellers locations to use as their own store locations.
"With subpar locations that in some cases sell food on the second floor, a new Target CEO must consider using the company's balance sheet to exit leases early and pare down to the very best sites," Sozzi wrote. "From there, once the operations of the business are repeatable, then Target could expand."
As for his reaction to Tony Fisher's firing, Sozzi blogged two words: "About time!!"
Fisher is being replaced immediately by Mark Schindele, who was senior vice-president of merchandising operations. Schindele was involved in previous Target expansions, including the launches of Target Express and CityTarget.