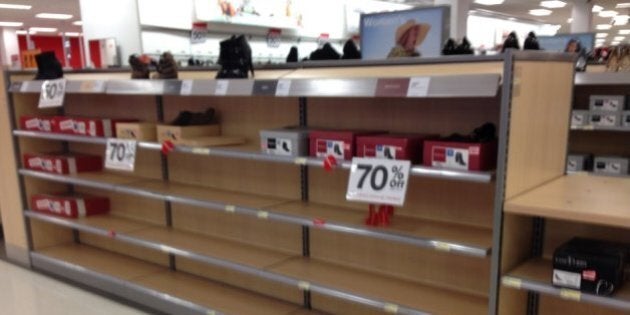 The official story of Target CEO Gregg Steinhafel's abrupt resignation Monday morning is straightforward: He was pushed out because of the massive data breach the company revealed last January, in which tens of millions of Target customers may have had their credit or debit card information stolen.
But a stock analyst who follows retail closely suggests another reason: Target's less-than-impressive expansion into Canada.
Brian Sozzi of Belus Capital says the money-losing expansion into Canada was one "giant reason" Steinhafel is out at Target.
Sozzi caused a stir earlier this year when he posted pictures to his site of empty shelves at Target locations in Canada. He speculated that, if the retailer doesn't get its act together, it could become "extinct" north of the border.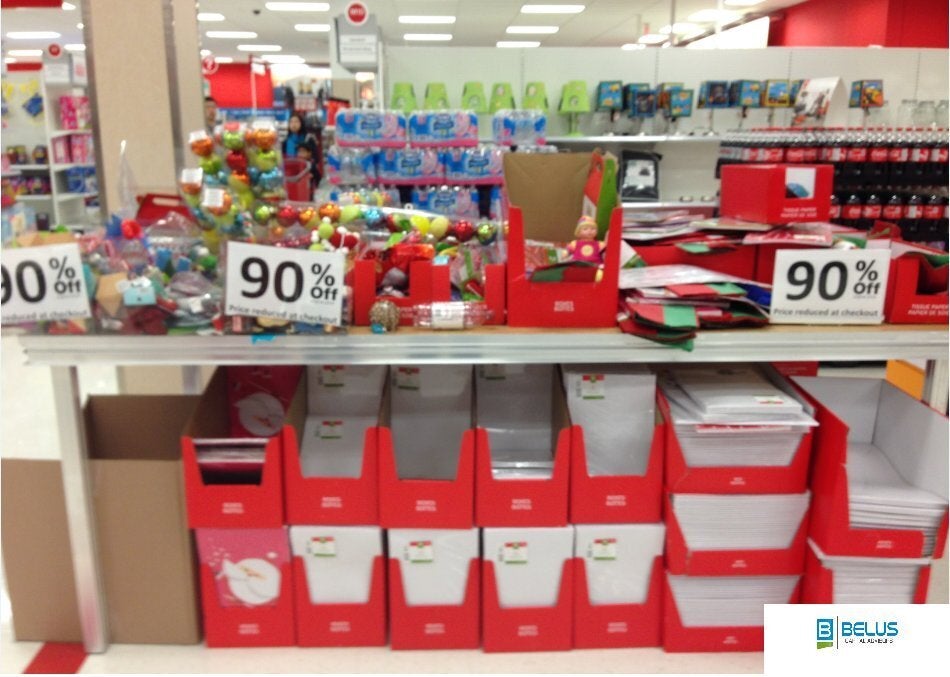 Target Canada's Empty Shelves
The sight of empty shelves at Target Canada weren't much of a surprise to Canadian shoppers, but it did come as something of a surprise to international investors, who may not have been aware of the extent of Target's Canadian struggles.
The company still predicts its Canadian numbers will turn rosy soon, projecting a near doubling of sales to $2.6 billion this year.
"But clearly, we will see some near-term volatility until the Canadian business matures," chief financial officer John Mulligan said in February.
All the same, it's unlikely Steinhafel would be out as CEO were it not for the data breach.
"It's a new era for boards to take a proactive role in understanding what the risks are."
Target stock lost some three per cent of its value Monday morning, following the announcement of Steinhafel's departure.