An interesting talking point has seized the interwebs today: The amount of money Target has set aside to pay its Canadian staff is slightly less than the money it paid out to one former employee: Its CEO.
To be clear, Steinhafel's actual severance package — the money he got just for handing in a letter of resignation — amounted to $15.9 million. But add in his deferred compensation (a kind of tax-saving retirement fund), his stock options and a pension that he got to keep, and Fortune calculates his total "walk-away" package at $61 million.
That number is actually kind of hard to pin down, thanks to changing stock prices and other variables. USA Today calculated a slightly lower number for Steinhafel's departure, at $55 million, while Bloomberg calculated his retirement plans as being worth $47 million.
Regardless of the actual number, the scale of Steinhafel's pay compared to the compensation for Target's entire Canadian staff is raising eyebrows online.
Many economists studying the roots of the rising income gap argue that inequality actually happens within companies — it's the result of businesses constantly hiking pay for their top managers while holding down labour costs for the rest of the company.
In that context, Steinhafel's massive payout is one singularly large contribution to the problem.
The gap between top execs and everyone else has been growing for decades. U.S. CEOs today typically earn 354 times as much as the average worker at their company, compared to just 46 times average worker pay thirty years ago.
At the big-box retailers, the inequality is even larger: Steinhafel's pay was 597 times the pay of the average Target employee, according to a 2013 ranking from PayScale.com. Only Walmart's CEO, Michael T. Duke, made out better: He earned 1,034 times the average Walmart employee's salary.
So if you want to know where rising inequality comes from, just take a look at your local big-box retailer.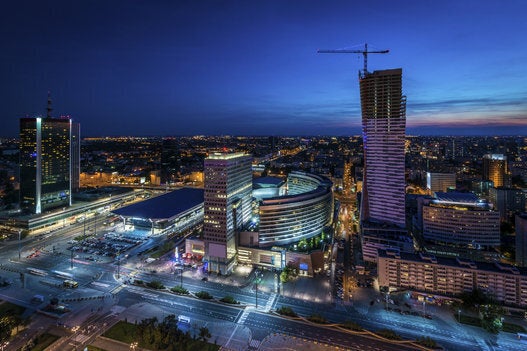 CEO-To-Worker Pay Ratios By Country
Popular in the Community