Target Corp. will likely make a decision within the next few months on whether or not to "pull completely" out of Canada, a prominent retail analyst says.
Brian Sozzi of Belus Capital Advisors, one of the first analysts to note Target Canada's problems with empty shelves, says he expects the retailer's new CEO to make a major decision on the company's future in Canada no later than its earnings call on Feb. 25.
In a blog post this past weekend, Sozzi noted Target's Canadian operations have been "dead weight" to the chain's balance sheet, losing $2.1 billion U.S. so far.
Target could sell at least some of those stores to Walmart, which "views Canada as ripe for epic domination," Sozzi said.
That's speculation, but it's not without foundation: Sozzi notes that Target's new CEO, Brian Cornell, is an alumni of Walmart, having previously served as CEO of Walmart's Sam's Club chain.
Cornell and Walmart CEO Doug McMillon worked at the company at the same "which may make brokering a deal easier for Target," Sozzi says.
Sozzi is not the only analyst eyeing Walmart for Target's Canadian assets. The Arkansas-based retailer "is the logical buyer for Target's Canadian stores," wrote Nelson Smith at the Motley Fool.
"Adding some 140 Target stores isn't such a big deal for a company with nearly 400 stores of its own" in Canada, Smith wrote.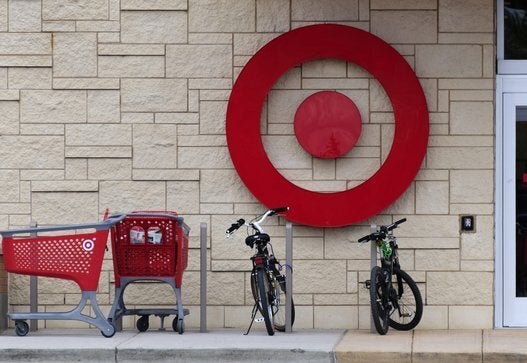 Stores That May Disappear From Canada
Other analysts have suggested Target would be wise to cut its losses in Canada.
"It been a complete disaster," Scott Mushkin, managing director of Wolfe Research, told BNN a few weeks ago. "Their sales per square foot [in Canada] are $140 and we think break even is $250."
Mushkin estimated Target would have to raise sales by 21 per cent per year for the next three years in order to survive — a tall order, given the company has been struggling to grab market share from Walmart, Loblaws and others.
Sozzi noted that Target's struggles in Canada are so top-of-mind for the company that CEO Cornell visited the Canadian team almost as soon as he took up his new job last August.
Target Canada saw a leadership shakeup last year, following a string of bad publicity that included supply chain problems and the perception that the store's prices aren't competitive with Walmart and other chains.
Target has been moving aggressively to turn things around. The company launched a price-matching guarantee and brought some 30,000 new products into Canadian stores ahead of the holiday season.
Sozzi says unloading its Canadian operations would allow Target to focus on a potentially more lucrative strategy: Opening up smaller urban locations around the U.S.
The company has recently opened several City Target locations in places like downtown Seattle and San Francisco, and is currently launching a handful of mid-sized TargetExpress locations in Minneapolis and elsewhere.