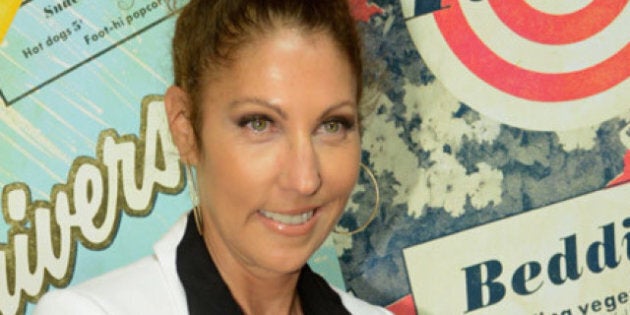 We talk to Target Canada's makeup guru, Sonia Kashuk about 'There's Something About Mary,' red lips and a bronzer's best friend.
Tip #1: Skip The Peacock Parade:
When it comes to bold eyeshadows — think electric blue, shimmering lilac and emerald green — Sonia Kashuk suggests a wash of colour.
"When I was working on photo shoots, we were creating illusion," says Sonia who has worked with celebrities like Cindy Crawford, Salma Hayek and Britney Spears. "Often times, we're creating a real peacock eye with lots of strong colour. It looks great in a magazine but on a real person it looks
Her solution? Layer on washes of colour — her favourites from her new 12-pan palette were shades of turquoise. Another trick is to use colour with a classic black smoky eye.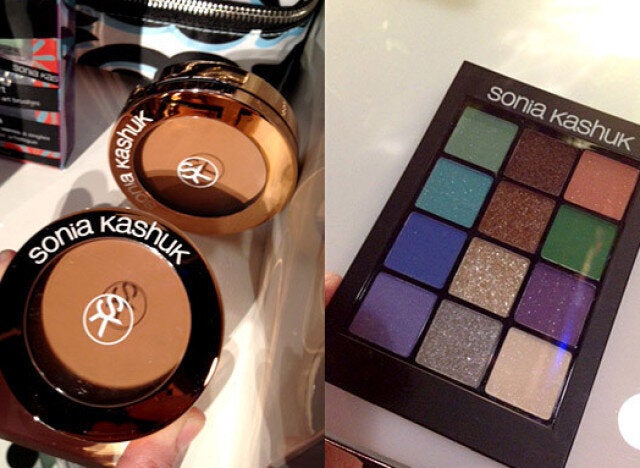 Tip #2: Choose Your Makeup Like Your Clothing
When it comes to strict make-up rules, Kashuk believes that it's all about the individual's confidence.
"I can tell you these three colours that would look good on you, but if it's not your thing, it won't work."
"Choosing makeup isn't that much different from choosing your clothes. It's really about finding your comfort zone."
Tip #3 The Coral Comeback
When it comes to bright lip colours this spring, we're seeing more shades of coral lipsticks. It's a pretty shade and one that isn't as bold as fuchsia or orange.
"For years, women were petrified of coral. It had so many bad connotations. I think it had to do with the whole 'There's Something About Mary' lady."
That orange leather skin... shudder.
Though a strong red pout is commonly associated with the winter months, Kashuk's favourite summer hue?
"I love a red mouth for summer. A bold red lip with bronzer or a bronzy eye? Spectacular and so chic."
Her newly-launched cream bronzers (with a matte finish) blend into the skin and are a great for those who don't like any shine.
Another new product? Her blush bronzer duo.
"The illuminating bronzers gives you tone, while the blush adds colour — so you really need the combination of two."