TORONTO — Bargain hunters who expected to unearth major deals at their local Target stores on Thursday, the first day of its liquidation sale, were sure to be disappointed once they got a look at the prices.
Store signs that promised discounts of up to 30 per cent yielded to shelves with price cuts mostly in the 10 to 20 per cent range."I'm not super impressed, really," said Paul Boychuk, who walked into a Toronto Target store expecting better savings.
The elusive deeper discounts quickly became a conversation piece for customers who roamed the store aisles, discussing the savings, or lack of them, on their mobile phones.Liquidation began at Target's 133 stores across the country after an Ontario court gave the go-ahead for the sale on Wednesday, less than a month after the U.S. retailer announced its plans to exit the Canadian marketplace.
Despite some complaints, the 30 per cent discount did exist — if shoppers were looking for cosmetics or women's accessories.Most everything else in the store was reduced by less, with clearance sales on items such as diapers and dishes, and most electronics discounted by 10 per cent.Apple products and accessories were just five per cent off.
Lineups began forming outside one East York location in Toronto before sunrise as hopeful shoppers looked to be first inside for the best buys.
About a dozen people were lined up in the frigid temperatures 30 minutes before the store opened at 8 a.m. while others waited in their vehicles.
By the time employees throw open the doors, more than 50 people had gathered outside and, within an hour, several hundred people were walking the aisles.
Olivia Dupuis was an occasional Target Canada shopper during the company's brighter days and said Target's departure will leave a retail hole.
"It was a one-stop shop, so I liked coming here because of that," she said. "I liked certain brands they had, so I'll miss that, for sure."
As with most liquidations, the discounts are likely to grow as time goes by and the company looks to clear out product that hasn't sold.
Target hopes to be out of Canada before the summer with the goal of closing all of its stores by mid-May.Target fumbled its foray into Canada less than two years ago and decided last month it wasn't worth the losses it would take to turn around the operations.
More than 17,000 employees will lose their jobs and Target spokeswoman Molly Snyder said the Canadian headquarters staff in Toronto has already been cut to about 80 people from 770.
Not everyone will miss Target Canada, including Boychuk who said he finds the best deals on e-commerce retailer Amazon.
"I do all my Christmas shopping (on Amazon) because there's always so many deals," he added. "It's easier to find discounts. You're not rummaging through stores or going through flyers."
— Follow @dj_friend on Twitter.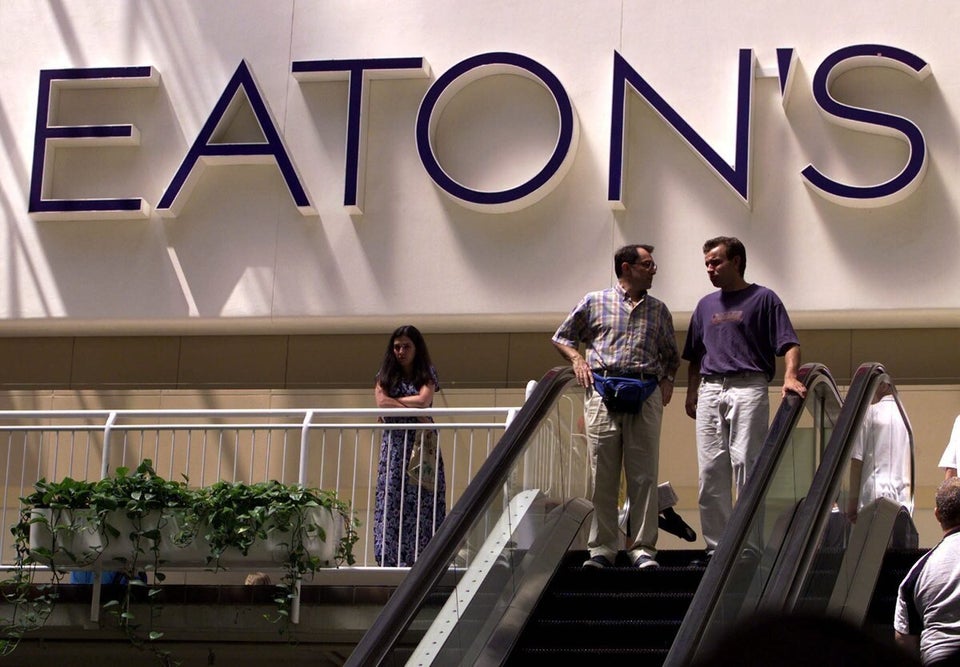 Canadian Retail Brands We Miss Most