Today's Photoshop fail comes courtesy of American retail behemoth, Target.
In the pic, which has since been taken down, the model is seen wearing a "Xhilaration® Junior's Midkini 2-Piece Swimsuit -Leopard Print" which looks fine at the top but the bottom looks as if they tried to cut out her crotch, leaving a huge thigh gap in its wake.
What's even more disturbing is the fact that this swimsuit was being marketed to young girls in their junior's line, meaning that teens are being told that this extremely thin girl is the ideal body shape.
What do you think of this Photoshop fail? Does it offend you? Sound off in the comments below.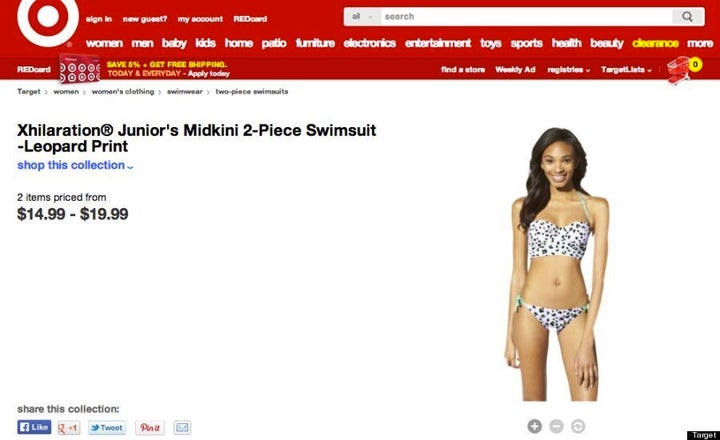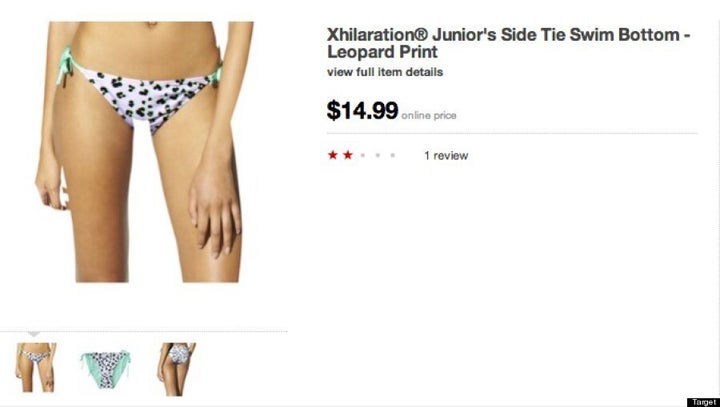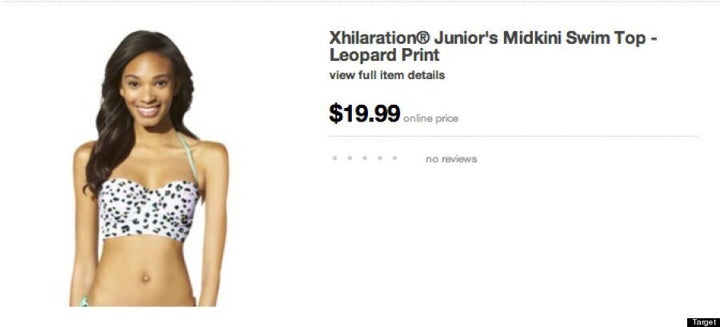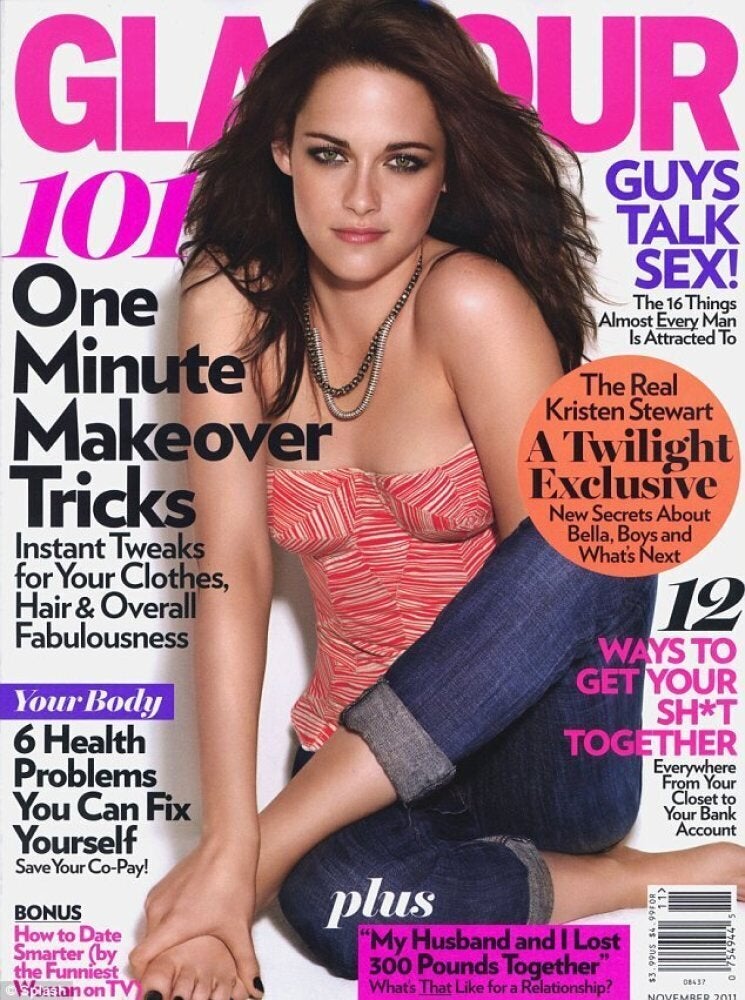 When Photoshop Goes Wrong...