Here are some of the most significant numbers surrounding Target's departure from Canada, announced Thursday.
17,600
The number of people employed by Target Canada. Judging by Target's actions, all of them stand to lose their jobs. The retailer has set up a $70-million fund to pay for 16 weeks' worth of wages and benefits to Canadian employees, including those whose services won't be needed for the full wind-down period.
15,475
The average number of jobs created per month in Canada over the past 12 months, according to StatsCan. This means that, if the job market stays as it was over the next few months, the people added to the unemployment rolls from Target's departure alone will wipe out more than a month's worth of job gains.
US$800 million, more or less
The amount by which Target stock went up after the company announced it's leaving Canada. Shares were up 1.7 per cent as of mid-day Thursday, trading around $75.50 U.S.
US$2.057 billion
The total amount Target lost on its Canadian operations from the first quarter of 2011 to the third quarter of 2014.
US$5.4 billion
The amount of pre-tax losses Target expects to report on discontinued operations, "driven primarily by the write-down of the corporation's investment in Target Canada," according to a statement from the retailer.
$1.8 billion
The amount Target spent buying the leases on 220 Zellers locations across Canada. Not all of those locations became Targets; the company sold some of those leases to Walmart.
22
The number of months Target operated in Canada.
133
The number of stores across Canada that Target is planning to shut down over the coming months.
20
The 20-year number is a guess, but it highlights an important element of this story: That Target could yet come back. (Though hopefully with a better expansion strategy next time around.)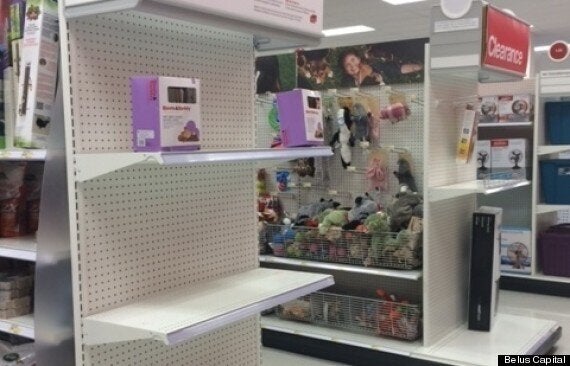 2
The number of Boots & Barkley puppy training pad boxes for sale on this shelf at a Target location in Canada in 2014. Target's empty shelves problem damaged the chain's reputation in Canada at an early stage of its presence here.
In a mea culpa last fall, Target Canada president Mark Schindele admitted the company was too ambitious in opening more than 100 stores in such a short period of time. That haste led to the supply problems the company suffered with some of its faster-selling items.
0
2
Number of presidents Target Canada had during its brief existence. Target abruptly fired its first president for Canada, Tony Fisher, last May. Some analysts speculated the empty-shelves problem was directly responsible for Fisher's ouster and the arrival of his replacement, Mark Schindele.
1
That video — which apparently started out as an internal thing before the company decided to put it on YouTube — came out in June of last year.
Seven months later, the company announced it is pulling out of Canada.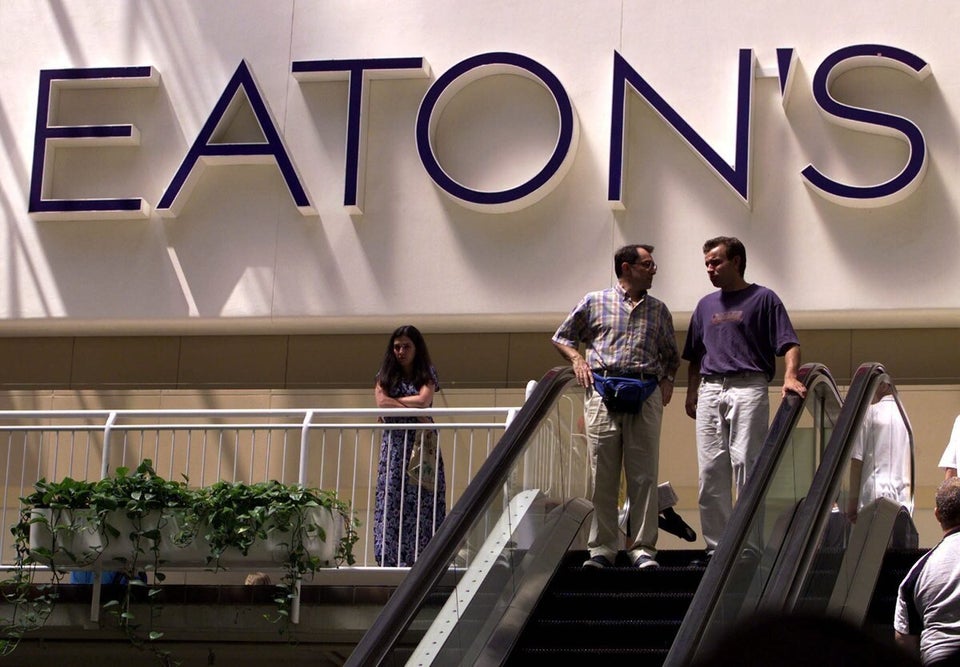 Canadian Retail Brands We Miss Most