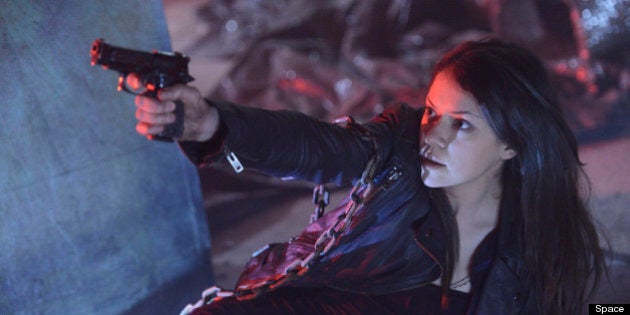 Canadian actress Tatiana Maslany was just as shocked as we were when she won the Critics' Choice Award for Best Actress in a Drama Series. It's not that we didn't think she could do it or didn't deserve it, but it's pretty unusual for a sci-fi show, especially a newbie like "Orphan Black," to get such kudos.
But the Little Sci-Fi Show That Could is garnering praise from critics and the public alike, and it has already been renewed for a second season. It seems appropriate, then, that the relatively unknown Maslany sits firmly at the helm of the show, anchoring it with her performance as six completely different characters.
HuffPost TV spoke with Maslany over the phone about her win -- and, you guessed it -- she's about as humble as an award winner could possibly be.
HuffPost TV: What was going through your head when you won?
Tatiana Maslany: [Laughs] It was blown. I was just trying to process it. It was so insane. It was so insane. It was crazy and amazing.
There was a lot of pre-buzz that you were going to win, but, being Canadian and defeatist, I dismissed that chance, even though you deserved it. And here we are.
[Laughs] It's so Canadian of us, isn't it? Obviously I would never have thought I was going to win. We're all so super-humble.
Would you agree that this is the role/roles of a lifetime?
Yeah, totally. When I first read it, I thought that this was the most insane thing I could ever imagine. I wanted the role so badly. It's so unreal -- there are so few times in your life when you get this kind of a challenge, especially since these characters aren't just variations on stereotypes. They're very much unique women and it's so seldom that you see even one interesting female character, let alone five or six.
[Laughs] It's true, but he does too!
The chemistry between the two of you is palpable, almost like you've known each other for years.
It's weird, too, because it basically happened the minute we met each other at the audition. We were surrounded by a bunch of execs. Jordan walked in, and something about him hit me. I trusted him and knew him instantly, and he was so fully formed as Felix -- who's completely different from his personality in real life -- that he gave me everything I needed. It was all so easy with Jordan.
How do you keep all your characters straight? Do you have any mental games you play? Do the wigs you're wearing at the time help you?
Yes, the wig does everything. [Laughs] It's more like physical reminders. All that mental work ... I kind of have to forget about it, or else I get too trapped in my head. The physicality of the characters, the rhythm, the way they hold their bodies -- that's been very important to me. Dialect and all of that is all informed by the writing and everything.
Do you have a favourite clone?
They're all ... [sighs] I can't pick one! For me to pick one would be blasphemy. It's definitely even on all fronts. Some are more scary and challenging than others, but I just love all of them.
Where would you like to see your characters go in Season 2?
I honestly don't know any of the specifics, but I'd like to see them all grow and change. Sarah has changed so much, even from Episode 1, but it's funny because she's kind of back to where she started. She's a grown woman now who embraces her responsibilities, but she's back to looking for Kira.
How do you feel about the rabid fanbase/reaction to show, and more specifically, this fanbase for you?
It's crazy. It's lovely because we'd be absolutely nowhere if these people weren't talking about us. I'm getting all this beautiful fan art, too. It's exciting that people love it and want to talk about it.
What would you say directly to your fans?
Thank you, and sorry you have to wait a year. [Laughs]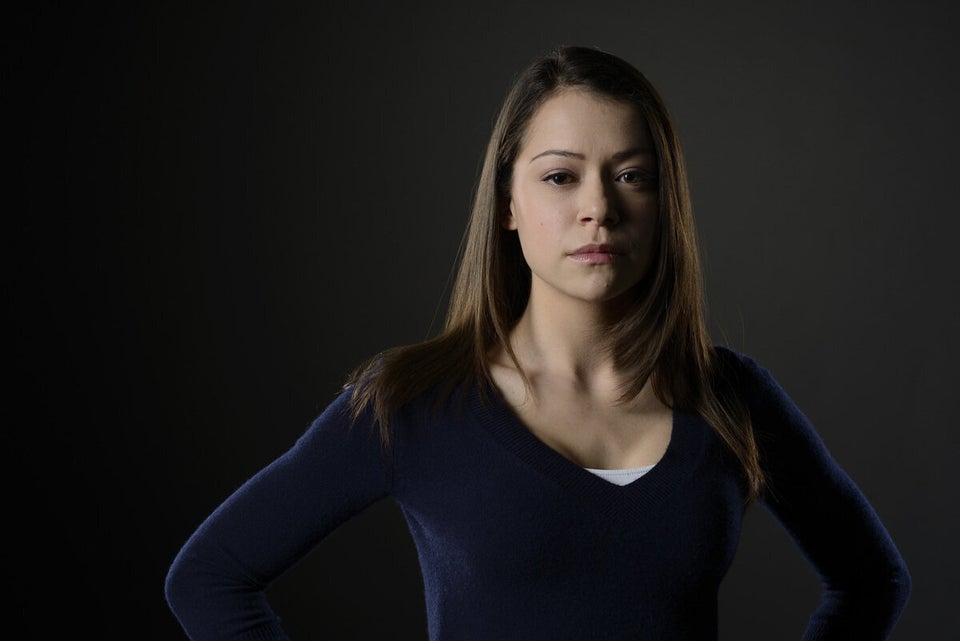 "Orphan Black"