Ever seen a tattoo on someone and thought, "But what about when they get old?" Us too. But we think we might be able to change your tune.
The first image shows a bearded man with a torso and arms full off tattoos, sporting some serious nipple rings, a septum piercing and some Terry Richardson-esque glasses. He's posing against a black background, which really makes his ink pop -- especially the double snakes adorning his collarbone.
We can only hope to be as cool as them when we grow up.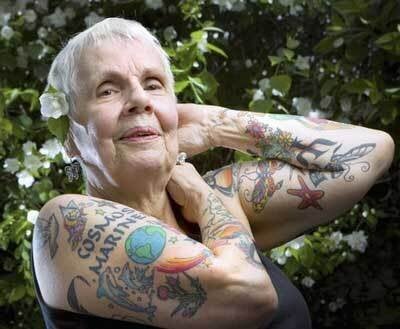 Tattooed Seniors
Popular in the Community