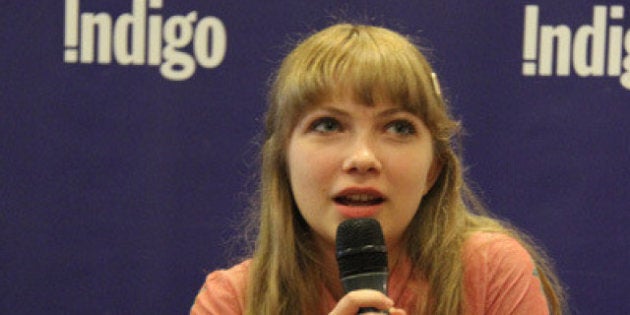 Taking style advice from a 16-year-old is not generally advisable when you're a grown woman. There is, of course, always an exception. In this case, that would be Tavi Gevinson, teen founder of Rookie Mag and the new book Rookie Yearbook One.
Gevinson was in Toronto on October 27th to read from her new book and to connect with her many fans at Indigo Yorkdale. True to form, the young ladies filling the seats (and cramming into the aisles) were among the more fashionable youth in the city.
Ranging in age from 15 to 23, the girls were not only inspired by Gevinson's style, but also her success. "She's my biggest inspiration ever," said Mia Perelman, 15. "She inspired me to make my own style blog. She inspired me to be different."
Different is one word for the style the afternoon's attendees were sporting, but that's just the kind of thing Gevinson loves about her fans, dubbed "Rookies." "Wear what you want," Gevinson said after reading from the Yearbook and taking questions from the audience. "Just be comfortable in what you're wearing," agreed another Rookie staffer Petra Collins, 19.
The girls at the reading certainly took that message to heart, displaying all manner of personal style. After the Q&A, excited fans lined up to get their Yearbook signed and, if they wanted, a hug from Tavi.
Check out some of the great "Rookie" style from the event.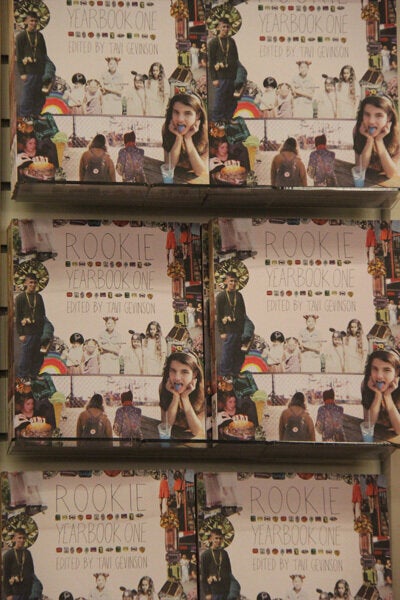 Rookie Style with Tavi Gevinson