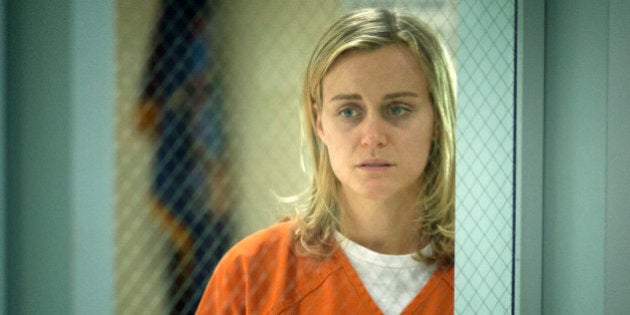 Would Piper Chapman approve of Taylor Schilling's dress?
The pretty blond added a pop of colour to the ensemble in bright pink heels and kept her hair simple and straight, although we're sure her prison-mate/hairdresser extraordinaire Sophia would have given Taylor a way better blow-out.
We think the 29-year-old looks hot enough to attract both "Crazy Eyes" and Piper's ex, Alex (played by "That '70s Show" alum Laura Prepon) so we can't wait to see how the young actress' style will evolved.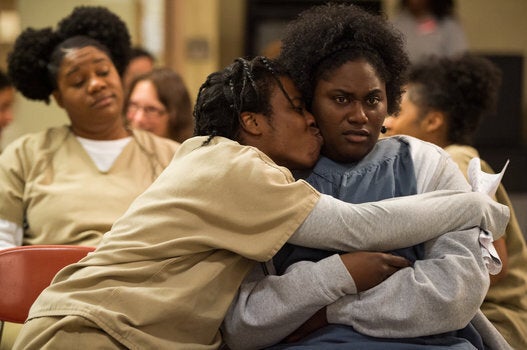 "Orange Is The New Black"