Taylor Swift is known for wearing outfits that are out of this world (see the 2011 Met Gala) but her Grammys 2015 dress looks as if it belongs under the sea.
The dress in question—designed by Elie Saab—was a beautiful shade of ocean blue-and-green, and featured a red carpet-sweeping voluminous skirt over a mini-skirt that revealed her lean legs.
To complement her underwater princess dress, the 25-year-old wore matching green emerald earrings, purple Giuseppe Zanotti heels and a chic bob a la BFF Karlie Kloss.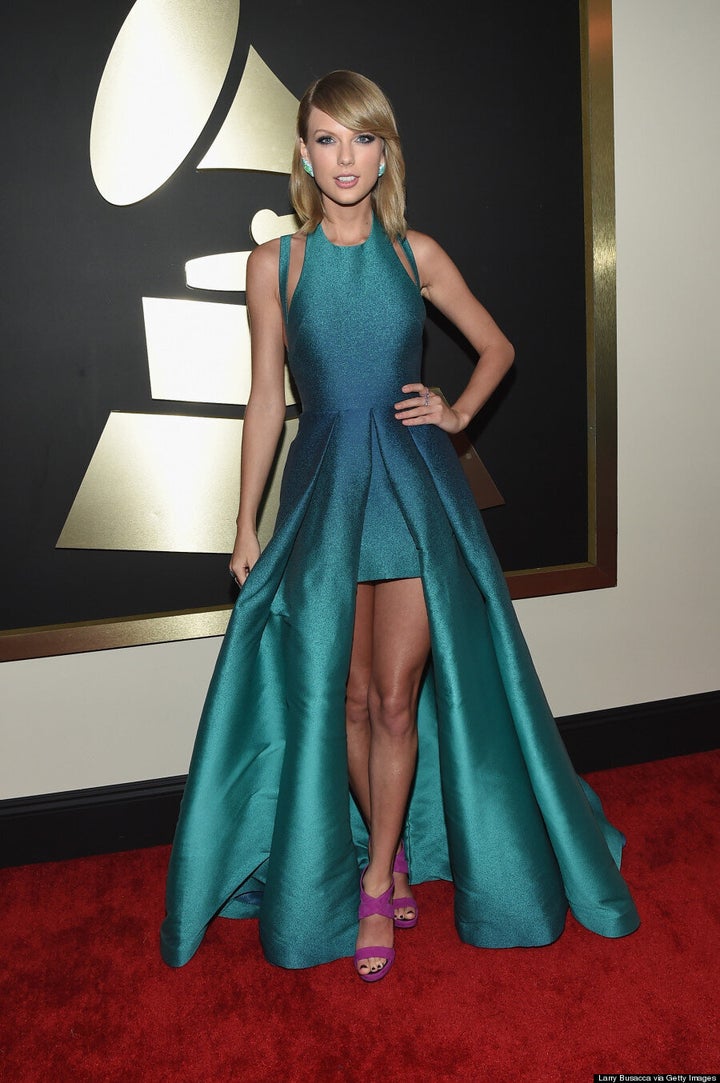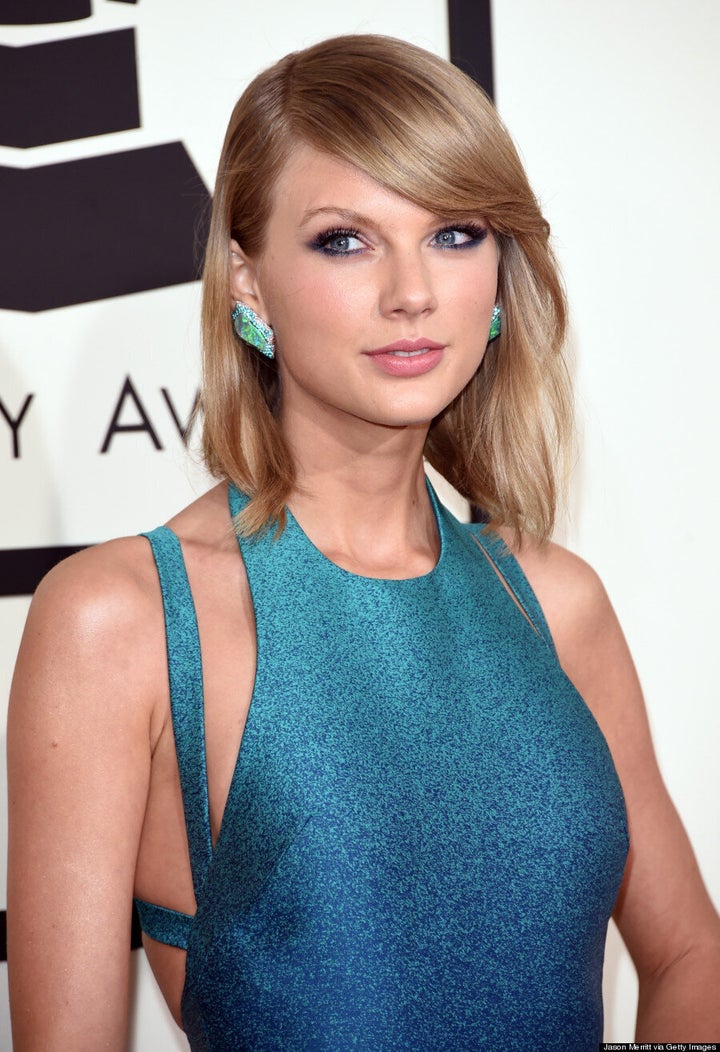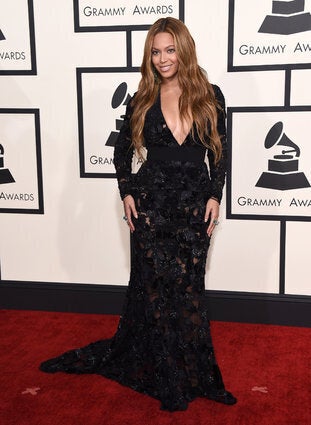 Grammy Awards 2015 Red Carpet