The country cutie made her TIFF 2013 debut on Monday when she attended the premiere of the movie "One Chance", wearing a racy white dress (a complete 180 from the girly Oscar de la Renta she sported earlier in the day at a portrait session) which featured cutouts on her waist, a naked back and a high neckline. Taylor completed her look with a high ponytail, messy-but-chic bangs and vintage-looking diamond earrings.
No, the 23-year-old didn't all of a sudden become the next Justin Timberlake and try her hand at acting; Swift has a writing and performing credit for the song "Sweeter Than Fiction." Now, we don't know what the song is about but we're going to hazard a guess that it features an ex-boyfriend. Swift told CityNews, "I'm very inspired by the concept of love," when she described how she came up with the idea for the song.
Oh, well. Keep doing your thang, girl!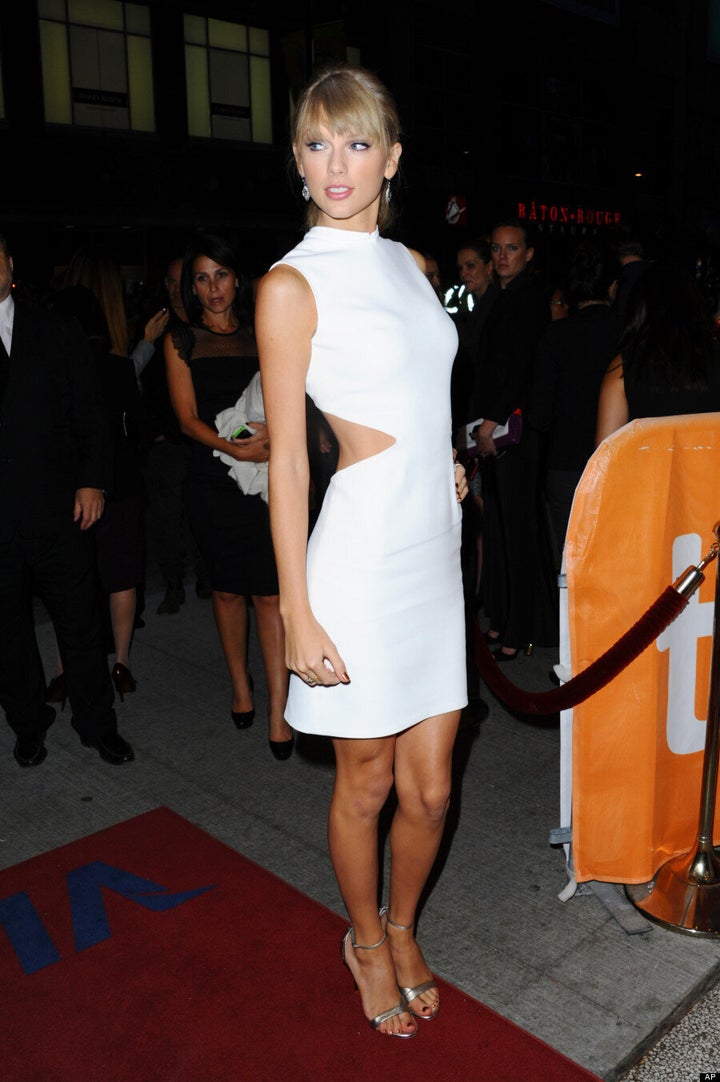 Look at all the gorgeous people at TIFF: