Star-studded and action-packed, the video features a fur, leather and latex bustier-clad Swift as she assembles a troupe of her famous female friends to face off against a rival girl gang. Besides, where else would you spot Lena Dunham smoking a cigar in character as "Lucky Fiori" or Ellie Goulding wielding some heavy artillery?
Cindy Crawford, Jessica Alba, Oscar nominee Hailee Steinfeld, Karlie Kloss, Lily Aldridge and Gigi Hadid are among the celebrity cameos in the video, which also features an appearance and guest verse from Kendrick Lamar, a.k.a. "Welvin Da Great." Each of Swift's co-stars selected their own monikers and roles in the clip.
The song is a cheeky ode to the power of friendship, in the face of betrayal. In the first scene of the video, Swift's alter-ego "Catastrophe" is attacked by Selena Gomez's "Arsyn" — a former ally — so she quickly seeks revenge.
Directed by Joseph Kahn (whose resume includes Britney Spears' "Toxic" and Backstreet Boys' "Everybody"), "Bad Blood" also stars actresses Mariska Hargitay and Ellen Pompeo. However, these cameos are no surprise, as Swift's two cats Olivia and Meredith are named after their fictional characters on "Law and Order: Special Victims Unit" and "Grey's Anatomy," respectively.
Does the video live up to the hype? Sound off in the comments below: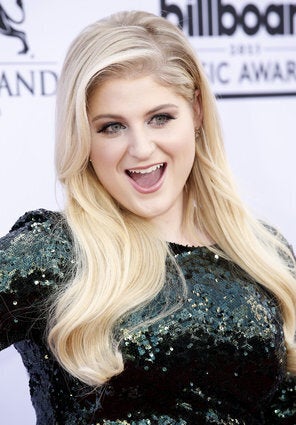 Billboard Music Awards 2015 Red Carpet
Popular in the Community