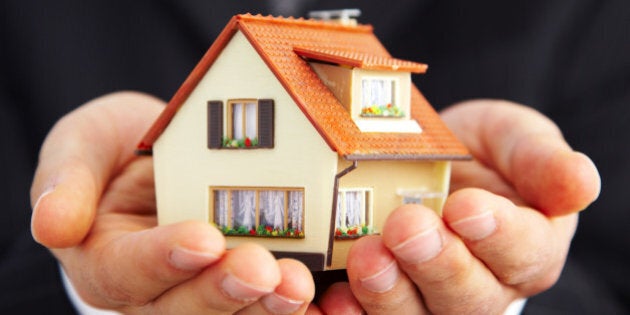 Canadian housing is overvalued by some 10 per cent, but a spike in interest rates or an "economic shock" could send prices spiralling down as much as 25 per cent, TD Bank says in a new report.
Yet "much of this imbalance appears to reflect frothier conditions in the larger urban centers of Toronto and Vancouver," the report says.
TD economist Diana Petramala noted in the report that, when looking at house prices compared to rent or income, Canadian housing is massively overvalued — by 60 per cent compared to rental rates, and by 30 per cent compared to people's incomes.
But TD says those numbers are missing the point, because what matters is not house prices compared to rent or even income, but rather people's ability to pay.
Thanks to record low interest rates, people are able to make much larger mortgage payments than those stats would suggest. So how much housing is actually overvalued depends on where interest rates are headed.
If interest rates go back to their historical norms, housing is overvalued by about 25 per cent, TD Bank estimates. But if they stay where they are, housing is actually undervalued — by about six per cent.
But interest rates are neither likely to go back to their historical norms (there's been a downward, long-term trend for the past three decades), nor are they likely to stay as low as they are.
TD expects interest rates to rise nine-tenths of a percentage point by the end of 2015. If that happens, housing is overvalued by 10 per cent, and this is TD's likeliest scenario, suggesting a correction, and not a crash, is in the cards. But even a relatively small correction in prices could send the market tumbling if it's accompanied by weakness in the economy.
"In this case, housing activity can undershoot fundamentals. For example, if prices are 10 per cent overvalued, they could still potentially fall by 25 per cent if triggered by a spike in interest rates or a negative economic shock," the report says.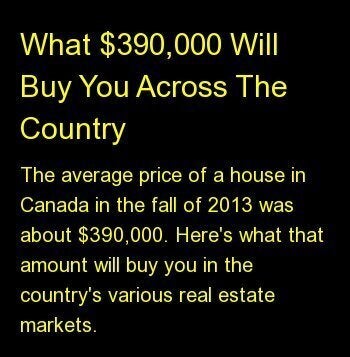 What $390,000 Will Buy You Across Canada
That debt burden is worrying TD Bank's CEO, Ed Clark, who has been warning in recent public speeches that overextended consumers are making Canada's economy "fragile" and 'accident-prone."
He also worries that persistently high house prices could harm Canadians. Canadians will either end up spending a larger part of their income on housing, reducing their quality of life, or they will push wages higher, making Canadian labour less competitive in the global market, Clark argues.
Popular in the Community