It was because of Hill's testimony that we were able to see more clearly what sexual harassment actually looks like, and it forced companies to train their employees on the topic. It also made more people confident that they could speak up about workplace sexual harassment, as the Equal Employment Opportunity Commission reported more charges filed alleging sexual harassment in 1992.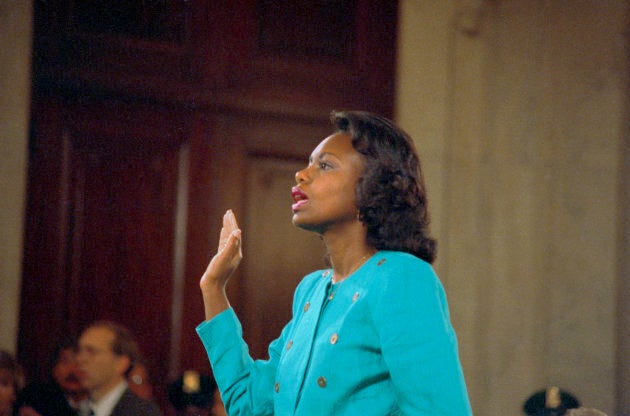 At the time, I was a fresh-eyed 26-year-old graduate trying to find my way in the workforce. Now in 2017, my own daughters are about the same age and stage in life, and are reading almost daily announcements of well-known media icons fired or charged for sexual misconduct.
I believe we have reached a critical tipping point of social change, thanks to the power of social media. The #MeToo movement has allowed the creation of a sense of support and solidarity for women who have been the victims of sexual harassment, assault and abuse. It also allowed the rest of society to see the pervasiveness of this issue.
What gave these women the courage to speak up? It was the collective courage that has made the possibility for societal change to occur. So what can we as parents do to ensure our children are raised with that same hutzpah to speak up, too?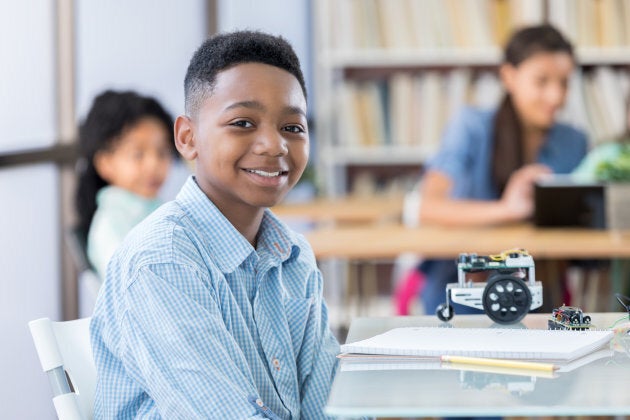 Teaching children to listen to their own inner voice and to express dissent is not an easy task. Mostly, we train children to be obedient and compliant; we train them to listen and conform to authority. Girls in particular are often socialized to be polite and silent, and believe that their bodies are their commodities to get them power.
It's all so nuanced that we are not aware this cultural education is taking place. Shine a light on it though, and we can all agree it's pretty messed up!
Build their self-esteem and confidence
If you're going to find your voice and speak up, you have to be a confident person — people who are fearful are unlikely to stand up for themselves.
Raising children with self-esteem and confidence starts by showing them they are loved unconditionally and teaching them to be independent and competent. Learning to tie your shoes, make your bed, ride the bus alone, manage an allowance are all steps towards autonomy.
Mastering life skills helps build confidence in one's ability to successfully handle life's challenges when they present themselves. A confident child will become an adult who thinks to themselves, "I can do this." It's a winning mindset that will help them to speak up to peers, people in a position of power and against all kinds of injustices.
Modelling
Do you speak up for yourself and for others? When someone tells you you're wrong about a subject you're an expert in, do you ignore it or do you stand up for yourself? When you see a person hurling racist insults at someone do you stand by and do nothing or do you act and defend the victim?
These actions are powerful examples of modelling that show your kids how to have a voice, how to value yourself, and how to take action instead of being passive. Children are constantly watching how you tackle life, and if you speak up when they're around you, they will likely mimic your approach.
No means no
If we want our children to feel that they can speak up and protect their personal boundaries around their bodies, we have to listen when they say "No."
If your child doesn't want to kiss or hug grandparents, then accept their choice. The same goes for tickle fights. Many adults tell me stories of being tickled against their will in a way that felt torturous to them. Don't assume laughing while screaming "No" is fun. If they say "No" or "Stop," stop immediately.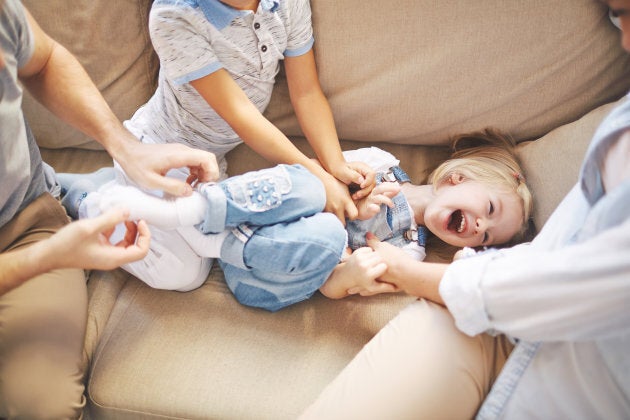 Children should learn to listen to how they're feeling. They need to learn to hear and honuor that little voice in their head and so they come to trust their gut and know when something feels off or wrong and speak up about it.
Family meetings
In order to have the courage to speak up, you also have to believe your one voice will make a difference.
To help your child experience voicing their opinion in a safe way that gets heard, try having family meetings. At a family meeting, you pass a talking stick and everyone gets a chance to contribute their thoughts and ideas to help solve a family problem.
There will be healthy discourse and dissent as you work through a problem together. When a child sees that what they say can change how the home is run, they feel a sense of agency to making things better.
Speaking up leads to action! That's powerful.
Popular in the Community