When it comes to teaching kids life's best practices, the idea is to always start early.
Instilling your child with the importance of cleaning up is no exception, according to Clare Kumar.
The organizational expert says educating your kids about their valuables getting lost or damaged if they're not organized means they'll grow up treasuring their possessions. And if that results in mom or dad not stepping on leftover Lego pieces, then everybody wins.
But if you think this means a heart-to-heart talk with your child is in order right this minute, consider watching the video up top. As it turns out, it may pay off waiting for the specific times Kumar mentions to schedule cleanups.
How do you get your kids to tidy up after themselves? Let us know in the comments below.
"2 Minutes To Transform" is your guide to small but meaningful changes for a better you. Experts share their tips to transform your life at home, in the office or while you're on the go -- all in under two minutes.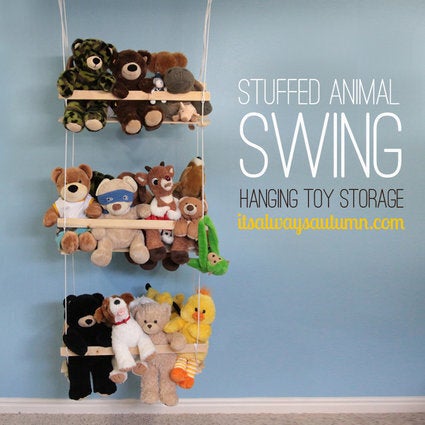 Easy Ideas For Organizing Kids' Toys
Popular in the Community