While it might seem daunting to start this conversation with your child, a resurfaced video, created by The Virginia Sexual and Domestic Violence Action Alliance (VSDV), has simplified the concept so that anyone can understand it.
The one-minute clip demonstrates five instances where two teens ask each other for consent during an afternoon hangout. In response, a clear "yes" or "no" is given.
"Do you want to shoot some hoops?" one teen asks, for example.
"No, not really," the other responds.
"I bet it would be totally eye-opening for many to see that consent is an important part of life and comes into play all the time — not just in the instance of sexual intimacy," she wrote. "Furthermore, practicing consent in all aspects of your relationships with your peers is key, and is what sets you up for good communication when it comes to the potentially more intimate aspects of these relationships."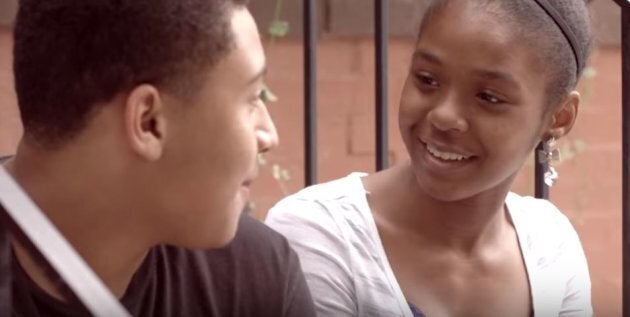 But while consent can seem like a tricky thing to teach children, VSDV Alliance's video proves it can be as simple as asking a question and respecting another person's response.
"Don't worry about being awkward. Just say what you want, and ask first," the clip reminds viewers.
In an additional resource for parents, VSDV Alliance advises moms and dads to "explain that only 'yes' means 'yes.' Just because someone doesn't say 'no,' it does not mean that person is giving consent."
This isn't the first time an educational video about consent has gone viral. Previously, a cartoon clip that compared asking for consent for sex to drinking tea gained huge praise in 2015.
Popular in the Community