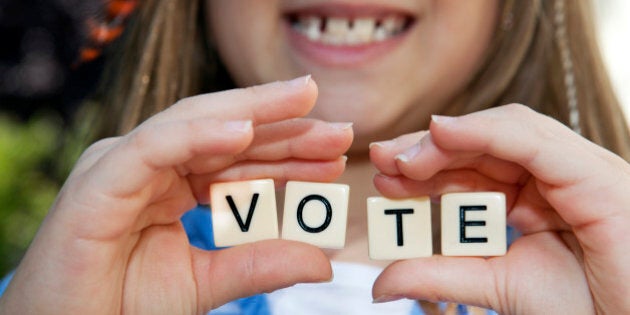 "American youth attributes much more importance to arriving at a driver's license age than at voting age."
So said world-renowned Canadian academic and intellectual Marshall McLuhan, and I believe his comment describes our nation's youth just as well.
After getting a driver's licence, I think most teens will tell you that the next milestone will be when they are eligible to legally order a beer. In Ontario, that's age 19, but sadly they're missing what really is the most significant milestone: their 18th birthday.
The federal government recognizes age 18 as the age of adulthood, and the age at which one can vote in a federal election. Unfortunately, it seems that reaching vote eligibility is not nearly as meaningful as being allowed to order what's on tap.
Elections Canada stats show that only 38.8 per cent of those 18 to 24 years old voted in the 2011 federal election. This is utterly pathetic. As parents, we need to get our kids interested in the political process to ensure an informed and active electorate for the future. If we begin teaching children that the right to vote is the foundation of our democracy, then once they reach 18, they can better understand that voting is an important responsibility.
Last year at this time, I suggested that you take your kids to vote with you during Toronto's municipal election. Now I again implore you to take your kids to the polling station for the federal election on October 19 to show them how important it is to vote.
Election time is a great opportunity to introduce your kids to the political process. Media reports on TV, online and in print provide plenty of images to help you explain all that's going on. There are also children's online news sites. In addition, there are websites targeted to youth to help them understand the electoral process and the players. Your child may be too young to vote but they will benefit from reading about the parties, their leaders and their platforms on websites such as ICANPARTY.ca and Pollenize.org. Depending on the age of your kids, you may wish to read this together.
Not all kids (or adults, for that matter) are interested in the mechanics of politics, so if your child's eyes glaze over as you describe the operations of the House of Commons, stick to the issues. Not surprisingly, many children may not identify with corporate tax laws, but they do understand and care about the environment. Healthcare, aboriginal issues, immigration and foreign policy (I call it "friendships with other countries") can also be made relatable.
However, we need to go beyond merely describing the political process in order to truly engage our children to become active citizens. We should give them a reason to become engaged. What are their concerns? Which issues matter most to them? How can citizens make changes? Find an issue of interest to them at the federal level -- often kids connect with matters of the environment -- and in an age-appropriate manner, discuss their concerns and what they expect the government to do.
Young children may talk about getting the bad guys hurting the earth, while older kids may wish to research the tar sands. Challenge them by asking what they can do. Maybe they will decide to write your MP. What's most important is that you're showing your kids why it's important to be informed and what it means to be an engaged citizen.
This past weekend we brought along our two daughters, ages six and 10, to vote with us in the advance polls. I explained every step of the process, from showing my ID, to receiving the ballot and proceeding to the privacy screen. They silently pointed to the name of the candidate they know I support, and we marked the ballot together. We folded it up and I let them put the ballot in the box, which they thought was pretty cool.
Perhaps this wasn't as exciting to them as the Blue Jays game we returned to at home, and my husband admittedly did stay on his phone the entire time during our quick walk down the street to vote to ensure we didn't miss anything. But it's not about excitement. It's about reminding them that with all the rights we enjoy in Canada -- like earning a driver's licence, or watching a playoff ball game -- it's our responsibility to vote such that we protect these rights.
About the Author: Stacey Cline is an elementary school teacher and educational consultant. You can read more of Stacey's blogs at Her Magazine.
Read More From Her Magazine Here: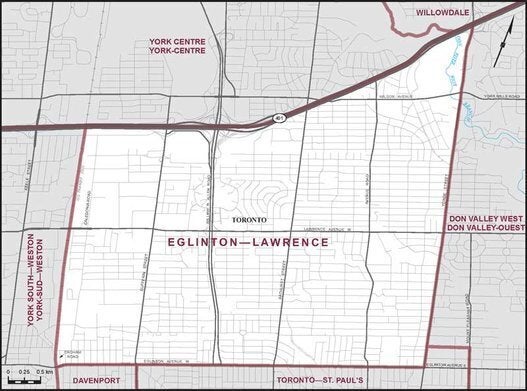 Canada Election: 31 Swing Ridings