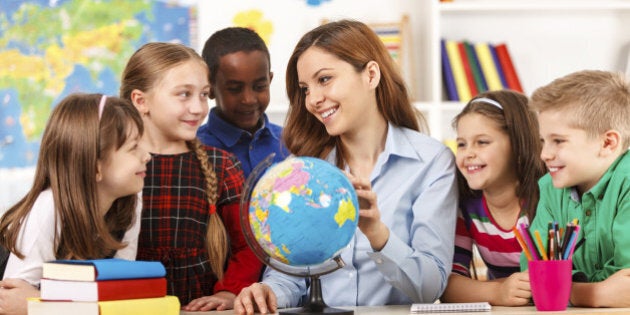 He is laying face-down on the floor, sprawled: his little arms crossed over, one on top of the other. I am sitting about 10 feet away, leaning forward, all the while trying to observe the scene unfolding from my somewhat distant vantage point, at a bit of an angle.
I pause, then plead, making the case for why he should join our community of learners on the gathering rug. We all look over to where he is stationed, positioned under the painting easel. He is immobile, for the moment, anyway. We all wait, anticipating his next move, but to no avail. He's not coming over. Not now... maybe not even later.
I can feel frustration rising within me. Doesn't he know, (she know, they know): this is school? This is what we do here? It's the school thing.
What I feel in this moment is not uncommon. It is perhaps a familiar frustration to teachers that students do not buy into the school thing. This, the tension of our daily lived experience -- engaging those who are seemingly disengaged, inspiring students to move from where they are just a little further in their understanding, each and every day.
But we forget (and often): students are not that easily bought.
They don't always like what we're doing, don't relish the work assignments we create. They don't always love the daily plan and the structure and routine our school systems insist on maintaining. They don't like asking for permission to speak, to use the washroom, to get a drink, to move from their desk, to sharpen their pencils and to close their books. They don't relish being "told," either. Nor do they adore math lessons, reading lessons, writing lessons, any lessons -- at least, not all of the time. Not to forget science and health and social studies and music activities. Maybe they do love art and physical education, but I will wager a bet that they don't always love that they can't just sing what they want, play what they want, do what they want. Be who they want.
Sometimes, kids do love exactly what we teachers appear to love: the school things. Loving the lessons and the books and the activities and projects. Loving the school stuff. When that delightful joy of watching wonder and learning collide -- when that occurs in our classes, we feel a secret (perhaps even open) thrill from the connection. What an amazing thing it is to watch a child's mind merge with content and curriculum.
But when that does not happen, when our students don't respond in the ways we are expecting or hoping for -- when it doesn't quite work out as we have planned -- we personify the lack of engagement, thinking that it might be something we've done. Or worse, something that they have done wrong, due to something they are missing, exhibiting, saying, or being.
Can we remember just one thing? We are not the only characters and players in our students' stories. The chapters we are involved in are not the only plot in their unfolding life narrative. The setting we observe them in perhaps is not the setting they believe defines the true essence of their life. We as teachers are merely characters in our students' stories (Lennie, 2015): school is just another component of their emerging life account.
The key is to make our role a significant one.
"We don't read and write poetry because it's cute. We read and write poetry because we are members of the human race. And the human race is filled with passion. And medicine, law, business, engineering, these are noble pursuits and necessary to sustain life. But poetry, beauty, romance, love, these are what we stay alive for. To quote from Whitman, 'O me! O life!... of the questions of these recurring; of the endless trains of the faithless... of cities filled with the foolish; what good amid these, O me, O life?' Answer. That you are here -- that life exists, and identity that the powerful play goes on and you may contribute a verse. That the powerful play goes on and you may contribute a verse. What will your verse be?"
Teachers: we have this year to write a part for ourselves in a child's life. To write a scene for ourselves in a student's life. To influence a young person, a teenager, a young adult in the writing of their life account.
They all are composing their story, each and every day we encounter them, whether they be sitting in front of us, standing defiantly at the back of the room or laying under the easel. This is their story. Our verse will be significant, for one reason or another. Significant for the grief it has caused or for the joy it has brought. True, we as teachers are but one character. It might seem a small role. But we are crucial in that we are those who can make a difference if we so choose, making the verse or role we write for ourselves as inspiring and uplifting as we choose to dream it to be.
The account of our students' lives will go on and we may all contribute to their unfolding life narrative. I ask you: what role will you play?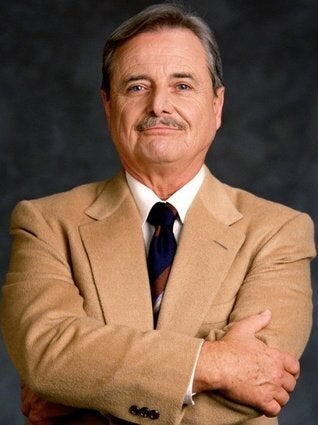 Teachers We Wish We Had