Alvena Little-Wolf Ear may just be the bravest 9-year-old in B.C. After months being bullied at her school about her weight and appearance, the Nanaimo girl decided to stand up for herself — in a major way.
"Kids were saying awful things like, 'How do you fit in those jeans?' 'Are you pregnant?'" Alvena's mother Annette Little told The Huffington Post B.C. on Thursday. So the Grade 4 student, who comes from the Ahousaht First Nation, shared a photo of herself online to inspire others. Little did she and her mom know it would go viral.
"We were laying in her room one day and she changed into little workout shorts and a sports bra and she said, 'Mom, take pictures of me,'" said Annette. "And I said, 'What?' Because usually she doesn't like her picture being taken."
The girl asked to share her story on a Facebook group called Healthy Active Natives, and told her mom: "I want you to tell everybody I get bullied about my weight and I want you to show everybody what I look like. I want you to show everybody that I'm going to change because I want to start exercising, I want to start eating better."
Alvena started working out that night, and asked her mom to keep track of the different exercises she was doing. They posted the chart with her photo. Within 24 hours, it had over 3,000 likes and hundreds of comments.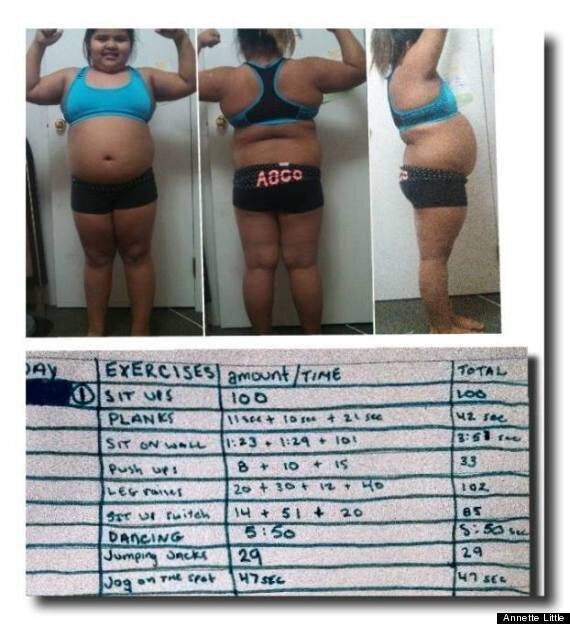 "As I was reading [the comments to Alvena] I started crying because she was crying," said Annette. "I hugged her and asked if she wanted me to stop and she said, 'No. I just can't believe how many people care.'"
But people do care — a lot. One man from Alberta is sending Alvena a new pair of running shoes. A Victoria woman sent her a Walmart gift card to buy healthy food. A woman in Arizona started a T-shirt campaign to raise money for Alvena.
Annette has since created another Facebook group called Team Alvena, where supporters can rally behind the brave young girl.
Alvena started at a new school on Thursday, and Annette has already seen a major change in her daughter's attitude.
"She said there were kids following her around today. There were kids not wanting her to leave after school — they wanted her to stay and play," she said.
"It was a really good feeling for me to pick her up today and have her say, 'Kids are telling me I'm pretty, mom.' She's never had that. She's never had friends like that."
UPDATE: Alvena hosted an anti-bullying rally at her old school on Friday. Check out the pictures in the slideshow below: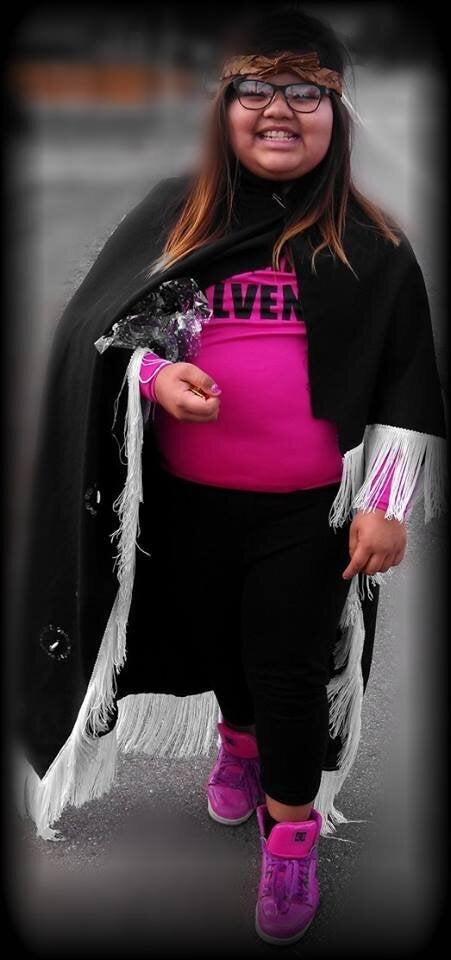 Team Alvena Anti-Bullying Rally
Like this article? Follow our Facebook page

Or follow us on Twitter