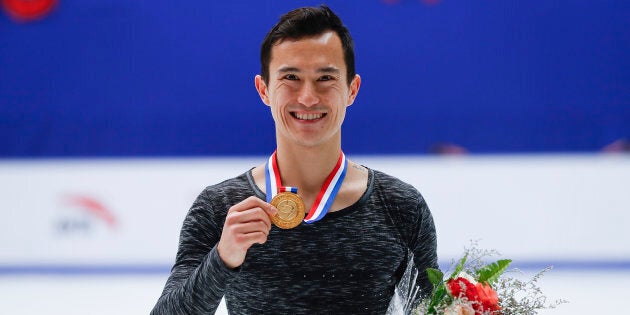 The 2018 Winter Olympics start on Feb. 9 and there's plenty of opportunity for Team Canada to bring some gold, silver, and bronze hardware home from South Korea.
And while all the athletes on our team will be competing for Canada, some of them are first- and second-generation Canadians and have strong connections to countries other than this one.
One bobsledder, for example, has competed for both Jamaica and Canada, in two sports. Other winter athletes have parents who were born in warm-weather countries like Grenada and the Philippines.
One way or another, through family athletic history or their own individual passions, they've made their way onto Canada's Olympic team for 2018.
Here are eight athletes who will represent the athletic best of the country's multicultural mosaic in PyeongChang this month. Good luck to them all at the Games!
Canadian figure-skating star Patrick Chan is among the best-known athletes on the 2018 Canadian Olympic team, and he could have a great Games in PyeongChang.
He was born in Ottawa, and his parents, Lewis and Karen Chan, immigrated to Canada from Hong Kong.
Scarborough, Ont. native Phylicia George is one of several members of the Canadian winter squad to have gotten her start in track and field, and is even among an elite few who will have gone to both the Winter and Summer Games once they arrive in PyeongChang.
George, whose parents were born in Grenada, competed in women's hurdles at the London Olympics in 2012 and the Rio Olympics in 2016 and will compete in bobsleigh in Korea with teammate Kaillie Humphries.
Born in Calgary to Filipino parents, he was named to the 2018 squad and will be looking to make up for lost Olympic time.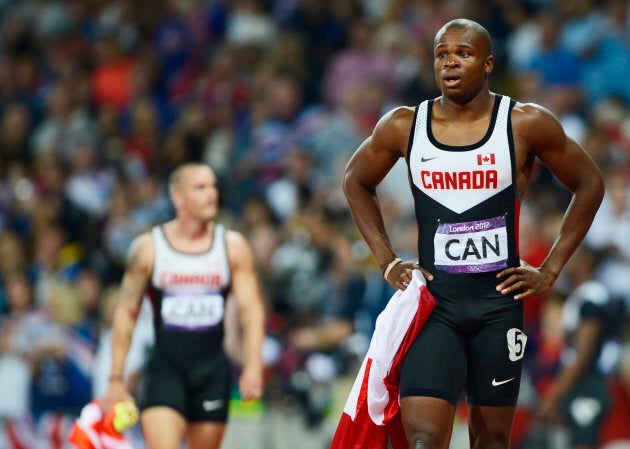 Born in Nigeria, Oluseyi Smith is another athlete on the Canadian team who will become a dual-Games Olympian in Korea.
Some of the names on the Canadian men's hockey team may not feel as familiar for these Olympics, with current NHL players unable to compete. But KHL player Wojtek Wolski has already had an NHL career, playing for teams like the Colorado Avalanche and the New York Rangers.
Wolski was born in Poland and immigrated to Canada with his parents and brother as a child. He now plays for Metallurg Magnitogorsk.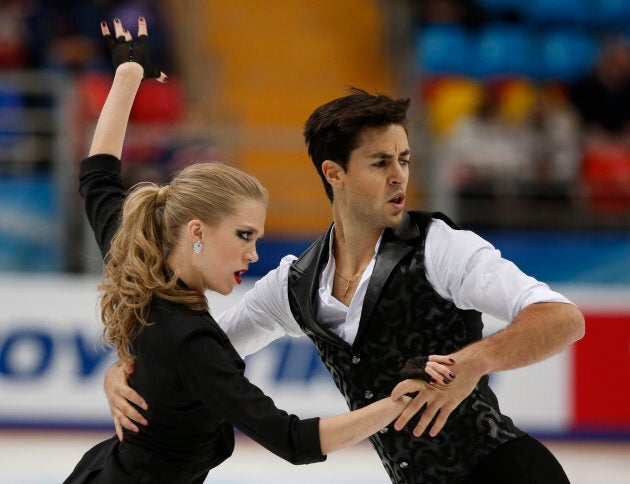 Ice dancer Andrew Poje and his skating partner Kaitlyn Weaver are heading to PyeongChang with the Canadian team. Born in Kitchener, Ont., Poje's heritage is Slovak — his mother was born in Bratislava, Slovakia — and Slovenian Gottscheer.
He is also the great-nephew of former pair skater and coach, Agnesa Búřilová.
Lascelles Brown became the first Jamaican-born athlete to win a Winter Olympic medal in 2006 in Turin, which he followed with a bronze in Vancouver in 2010.
Brown initially competed for Jamaica in the sport, then switched to the Canadian team after meeting and marrying his wife Kara while training in Calgary.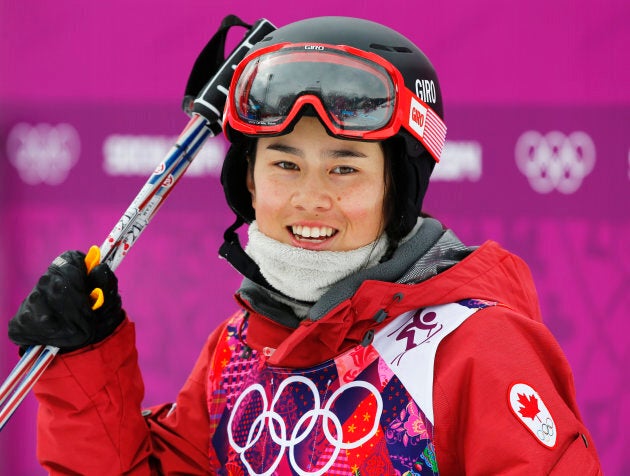 Growing up in British Columbia, Yuki Tsubota had plenty of opportunities to start skiing — which she did very early, at the age of the three.
The freestyle skier — whose mother, Hiromi Tsubota, was born in Japan — already has a 2016 World Cup gold in slopestyle and has recovered from the injuries she received in a crash during the 2014 Games in Sochi.